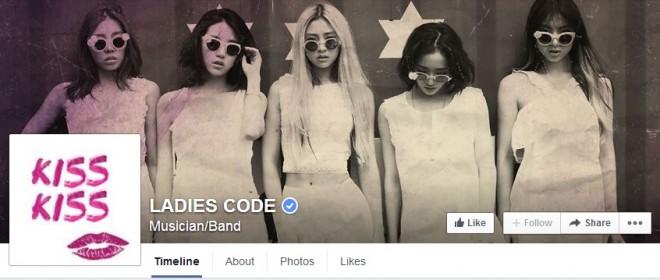 Ladies' Code singer Go Eun-bi, popularly known by her stage name EunB, passed away in the early hours of 3 September in a tragic car accident while returning to Seoul after a scheduled appearance in the south-eastern city of Daegu. EunB was 22 years old.
Her remains were attended to at Korea University Anam Hospital, and her funeral will be held on 5 September, the band's label said in a statement cited by Metro.
EunB's bandmate RiSe, who was in critical condition, is under careful observation. The band's record label, Polaris Entertainment, also added that the other surviving members of the group are also currently being treated for injuries. While Sojung was operated on for a bone fracture, Ashley and Zuny sustained only minor injuries in the crash.
The crash occurred at around 1:30 a.m. local time due to the car's back wheel coming off, Polaris Entertainment said in a statement to Yahoo Philippines.
"Our staff is also unable to recover from the shock and are in great sorrow right now," the label said in the statement, adding, "We want to apologize to all the fans and everyone who have received much shock, and we ask for everyone to pray for the quick recovery of the members."
Police inspector Lee Ho-dong told Associated Press that the driver, who was being treated for a minor injury, might have been speeding on a wet road and that this could have contributed to the crash.
"We are investigating the exact cause of the accident. But it's difficult because the highway section where the crash occurred did not have a closed-circuit television camera," Lee said, and added that a camera from inside the van was sent to the National Forensic Service.
XIN MSN reported that Ladies' Code's manager has been charged with involuntary manslaughter, and an inquiry has been set up to determine if improper upkeep and negligence caused the back wheel to fall off, thereby causing the accident.
Meanwhile, fans of the K-Pop band have been visiting Korea University Anam Hospital for EunB's wake, and according to Twitter chatter, members of Korean boy band Super Junior were spotted crying at her wake.