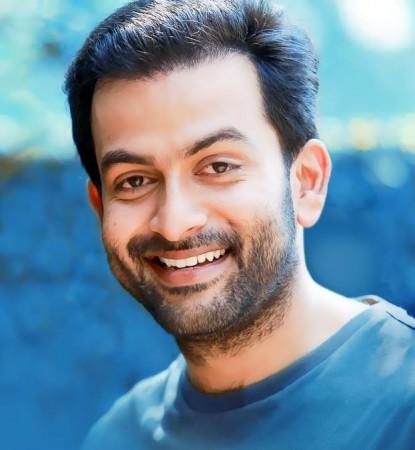 Rumour mill suggests that director Ranjith will soon do a film based on K. Madhavan, a famous freedom fighter and communist leader from Kerala, who is also known for being part of Salt Satyagraha and Guruvayoor Satyagraha.
Now, the latest update on the film is that Prithviraj will be doing the role of Madhavan in the upcoming flick. The announcement regarding the film is expected to happen during the 100th birthday celebration of Madhavan, on 27 August.
Ranjith had earlier visited the communist leader at his home in Kanjangad while shooting for his upcoming film "Njan".
Ranjith, who was deeply influenced by the life of Madhavan after reading his autobiography "Oru Gandhian Communistinde Ormakal", handed over the book to Prithviraj. After reading the book, the young superstar was also influenced by the life and struggles of the freedom fighterand expressed his interest to play the role of Madhavan in the biopic.
"Life of K. Madhavan is known to us through the writings and history. It is going to be a huge task to bring his life on screen. The film, based on him will not be just about his personal life, but will be a reminder about an era that has passed by. It will focus on some of the historical moments," Ranjith told to Mangalam.
"This is not a commercial film. So, there is very less chance that television channels pitch in for satellite rights. I request big support from the government and the public. The film is a joint venture with Prof. Kunjiraman and Madhavan's son Ajay Kumar," the director added.
It was Ranjith who introduced Prithviraj as a lead in "Nandanam". Later, the duo has done box office hits and critically acclaimed films like "Thirakadha", "Kerala Cafe" and "Indian Rupee".
Meanwhile, Ranjith has wrapped up the shooting of "Njan" starring Dulquer Salmaan in the lead.
For Prithviraj, he is awaiting the back to back release of his upcoming flicks "Sapthamashree Thaskaraha:", "Kaaviya Thalaivan", "Picket 43" and "Tamar Padar".