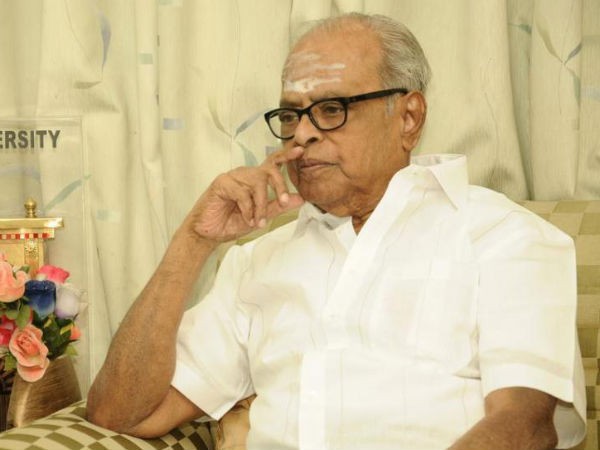 The spokesperson from K Balachander's Kavithalaya Productions has clarified that the properties of the late Kollywood legend has not been put on auction, but admitted that the company had taken a loan.
The office of Kavithalaya Productions and K Balachander's house in Mylapore would be put on auction over unpaid loan of Rs 1.36 crore, The Times of India had reported. The upset prices of the two properties – one flat with a built-up area of 1700sqft and other with built-up area of 2,400sqft – were Rs 87 lakh and Rs 1.19 crore respectively, the daily added.
However, the spokesperson has denied the reports stating that they are in negotiations with the bank. "KB's house and office have not been pledged. Like any other business, our production house too took a loan. A substantial amount has been repaid and a process of negotiation for a one-time settlement is under-way for the rest," The Hindu quotes him as saying.
K Balachander, who was the mentor of Rajinikanth and Kamal Haasan, founded Kavithalayaa Productions in 1981 with Netrikan. Since then, over 50 movies have been made on this banner and produced memorable movies like Agni Sakshi, Achamillai Achamillai, Sindhu Bhairavi, Roja, etc.
However, the movies produced by the banner in the later years suffered huge losses and the production house reportedly could not recover from the setback. Rajinikanth's Kuselan which was also made under this banner turned out to be a dud at the box office.
The legendary director passed away in 2014.