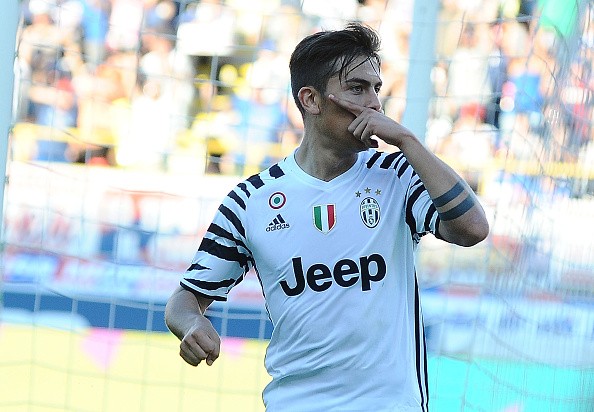 Paulo Dybala said Juventus hold the edge over Napoli in the Serie A title race after helping the Bianconeri to 2-0 win over Udinese over the weekend.
Dybala, 24, curled home a superb free kick in the first half before converting Gonzalo Higuain's pass into a goal early in the second half at the Juventus Stadium.
The win propelled Juventus to the top of the Serie A table with 71 points, one more than Napoli, who played out a goalless draw with Inter Milan.
Juventus have a chance to extend their lead over Napoli to four points when they host Atalanta on March 14, and Dybala pointed to the fact that the Bianconeri had their Serie A destiny in their own hands.
"We know that it is totally up to us now in the league," the Argentina international was quoted as saying by ESPN.
"We knew it was going to be hard after the emotions of [the Champions League victory against Tottenham on] Wednesday and we could have eased off, but we showed personality and experience," he added.
Dybala also won a penalty late in the first half, but his compatriot Higuain missed the resulting spot kick. The 24-year-old insisted that he did not mind letting Higuain take the penalty and added that he would do the same thing if the situation repeated itself in the future.
"This is how things work with Pipa (Higuain)," Dybala said. "When one of us has already scored, then the other gets to take a penalty. One penalty miss doesn't change anything. We're not selfish – I'd let him take another. It's a question of camaraderie."
Juventus head coach Massimiliano Allegri revealed in the post-match interview that he had asked Dybala to take the penalty against Udinese.
"So far this season, Higuain and Dybala missed two [penalties] each, so hopefully they won't miss anymore," Allegri was quoted as saying by FourFourTwo.