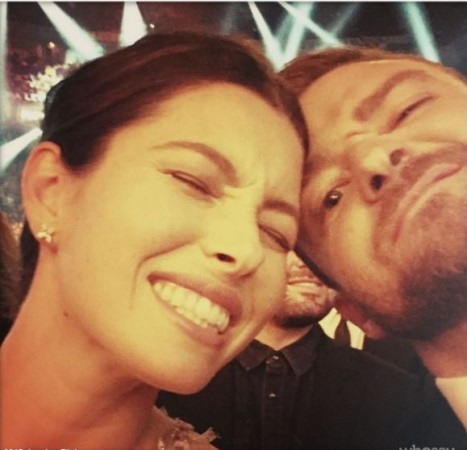 Justin Timberlake, the triple-threat entertainer who has been in showbiz for over two decades, turns 35 on Sunday, 31 January. The former child star who used to be a member of "The All-New Mickey Mouse Club", is now one of the most popular singers/actors in the world, and married to the beautiful Jessica Biel.
Justin was the youngest member of the popular boy band NSYNC before becoming a solo artiste with the album "Justified", which won him two Grammys. Since then, he has received many awards for his music, acting, style and even looks: He was voted among Sexiest Men on many occasions. Justin's comedic genius was revealed every time he appeared on "Saturday Night Live", especially in the digital shorts he did with the Lonely Island, Andy Samberg's band.
Justin is also a businessman and a philanthropist, and even volunteered in Far Rockaway, Queens, along with his wife Jessica, after Hurricane Sandy in 2012.
In honour of the brilliant entertainer's 35th birthday, here are some rare, adorable photos of Justin with his wife Jessica Biel and their baby son Silas Randall Timberlake: