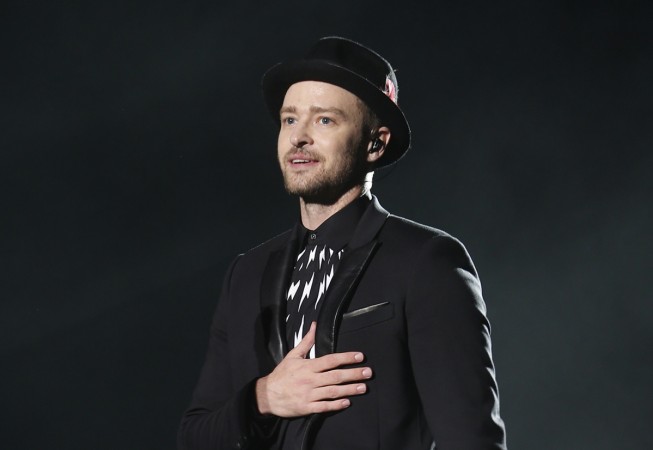 Justin Timberlake became the victim of a death hoax yet again over the weekend, when a number of Twitter users believed a false report claiming that the singer met with a car accident.
Satire website Mediamass came out with a report over the weekend that an "R.I.P. Justin Timberlake" Facebook page, which claimed that the singer passed away on Saturday, attracted millions of views.
The 'About' section of the page gave an account of the singer's passing, stating: "At about 11 a.m. ET on Saturday (August 16, 2014), our beloved singer Justin Timberlake passed away. Justin Timberlake was born on January 31, 1981 in Memphis. He will be missed but not forgotten. Please show your sympathy and condolences by commenting on and liking this page."
Understandably, several fans of the singer were not amused with the fake report, and they took to their social networking accounts to vent out their anger at the increasing number of fake death stories doing the rounds.
"Whoever started this RIP Justin Timberlake, we are going to find you and bash your head!" wrote one annoyed Twitter user, while another added: "RIP Justin Timberlake? you really gotta be kidding me, wtf is this, WHY DO YOU GUYS KEEP KILLING PEOPLE."
Sadly, this is the second time that Timberlake, who is married to actress Jessica Biel, has been killed off by the Internet. In July 2013, yet another report claimed that the singer died in a car accident.
Global Associated News, a website specialising in generating fake stories, reported the death saying, "Timberlake died in a single vehicle crash on Route 80 between Morristown and Roswell."
At the time, it was reported that Timberlake was over-speeding, which resulted in the accident.
The site even went so far as to post a photograph of an overturned vehicle next to a photograph of Timberlake in an attempt to fool readers who may not have noticed that the site is fake.
"He was pronounced dead at the scene by paramedics responding to the vehicle accident and was identified by photo ID found on his body," the site noted, according to Travelers Today. "Highway Safety Investigators have told reporters that Justin Timberlake lost control while driving a friend's vehicle on Interstate 80 and rolled the vehicle several times killing him instantly."