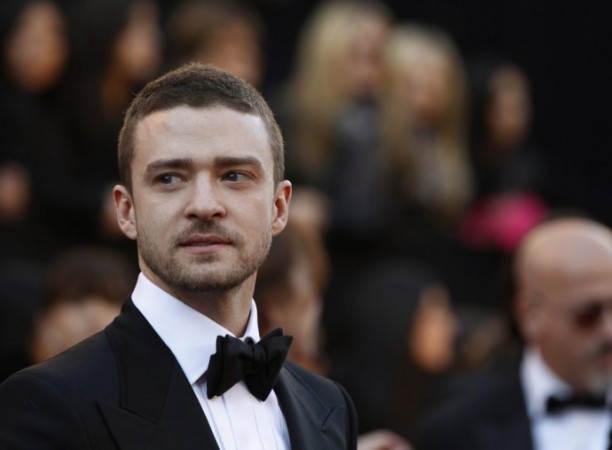 Justin Timberlake is on the cover of one of GQ's Men of The Year Issues. The singer talks to the magazine about his "cool" reputation, negative reviews and an upcoming role.
Justin Timberlake is often regarded as the sexiest and coolest singer on the planet. The singer has won the hearts of many with his singles like "Turn Around" and "Bringing Sexy Back." After a short stint with popular boy band NSYNC, the singer set out to make a solo career and ever since there's been no looking back. Apart from music, Timberlake has also tried his hands in movies and has been reasonably successful.
Now, the singer turned actor has become the cover boy for one of GQ's 18th annual Men of The Year issues. Other men who made it to the list include Matthew McConaughey, Kendrick Lamar, Will Ferrell and the late James Gandolfini. All of them have a separate issue cover.
Timberlake opened up to the magazine about his reputation of being the "cool" stud and insisted he doesn't think of himself being "cool."
"Listen, I'm not cool," Timberlake told magazine. "Being cool is about keeping your blood pressure steady. So no. Don't be cool. Be passionate. Be dedicated. Be tenacious. Be uncompromising. Be pissed. Be happy. Be sad."
The singer also said that the negative reviews he received for "Runner Runner" is not going to make him quit what he loves doing. He's proud that he's got the number one album in the recent weeks and stated that if he was a quitter that wouldn't have happened.
"It's important to take risks. To do sketch comedy when you're supposed to be staying in your lane as a singer. To do movies when all people want is your next album," he continued. I've made a career out of doing things that I should not be doing. I wasn't cool about it because being cool would have meant I passed up on those opportunities. If you do that, it's because you're afraid. And what are you afraid of?"
He also spoke to the magazine about his role in the upcoming Coen brothers' film, "Inside Llewyn Davis". He revealed that while doing the Coen film, there was an overwhelming desire to make people laugh in the movie. And if he successfully does that, he says he really doesn't care about the box office outcome of the film.
Click here to view the covers of the other GQ Men of The Year Issues.