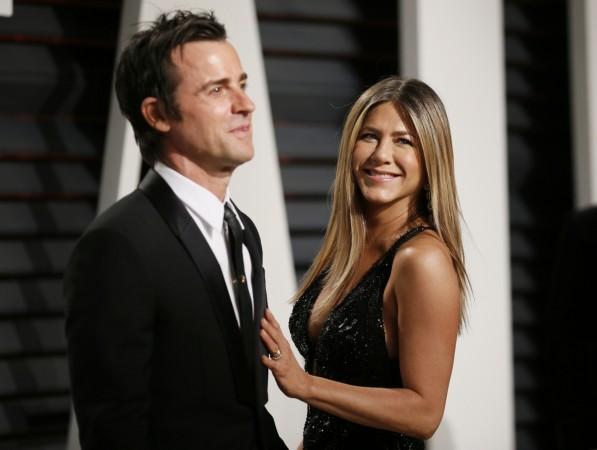 Jennifer Aniston has started a new workout regime at the beginning of the year with a hunky boxing trainer, Leyon Azubuike. Rumours say that Jen has the hots for her trainer. This is not a pleasant news for her ex-husband, Justin Theroux, seeing her move on this fast.
Jen, 49, took up boxing to get out all the frustration built up in her as she had been having difficult days coping with the divorce from Justin Theroux.
But apparently, she has been enjoying the workouts because of her well-built coach, Leyon Azubuike. A source told Star Magazine that the Friends star had been smitten by this hunk coach and that things have been getting really steamy at the gym.
"Some friends think Jen just needed something to punch to vent her frustration with Justin," the insider said. "But she's still boxing. Now everyone believes it's Leyon that Jen's enjoying!"
Justin, on the other hand, is taking the news a little hard. "Justin's not ready to hear about Jennifer dating anyone else, he's not even close to over her so it's very hard to think of her moving on brings up a lot of jealousy," a source close to Justin told HollywoodLife.
"But the fact that her rumoured new man Leyon is this amazing boxer makes it that much worse because boxing is currently a big passion for Justin. Jennifer and Justin still communicate all the time and she's assured him that she isn't dating her trainer. Still, Justin can't help but worry that she might just be saying that to protect him and spare his feelings. If that's the case, and it turns out that Jennifer really is dating Leyon, it'll be very hard for Justin to take," concluded the source.
The Just Go With It star's rep told there is nothing going on between Jen and her trainer. Justin can relax now!
Jen and Justin were together for seven years until their recent split in February.