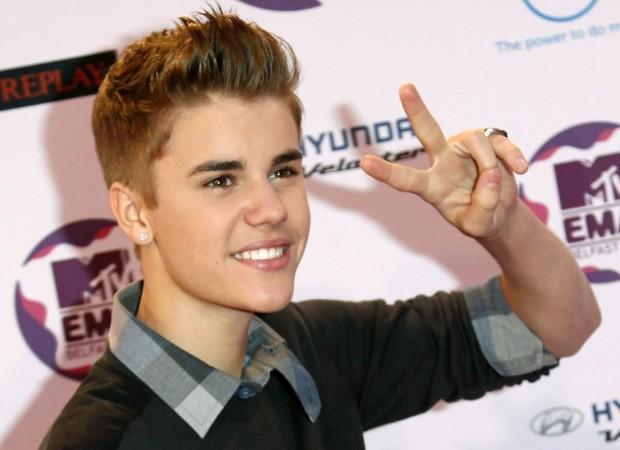 Justin Bieber, who shot to fame with the song "Baby", could have a baby in real life if the allegation of a 21-year-old girl is to be believed.
The 18-year-old singer had claimed that he had taken a paternity test in New Jersey in connection to the claims of Mariah Yeater that he fathered her child but the single mother said that she hasn't received his DNA test result.
"I have not seen [Bieber's] DNA test results or had them scrutinized. If there was a first test, and I have no documentation to say there even was, I wasn't provided with the results. I have not had my demands for an independent DNA test carried out by Mr. Bieber," Yeater's attorney Jeffery Leving told New York Daily News.
Yeater filed a lawsuit in 2011 claiming that her 15-month-old son Tristyn was a result of her rendezvous with the singer in a backstage bathroom after a show in Los Angeles but she later withdrew the suit saying that they would settle the issue out of court.
"I have provided evidence to my attorneys and it will show in court to prove my allegations are true," Yeater had said on TV last year after Bieber denied fathering her baby.
Sources told a daily that the single mother would get peace of mind if the case is closed once and for all.
"For the last year, she has been the victim of death threats, derision and distasteful treatment," a source told New York Daily News. "Being a single mom is tough enough without being caught up in one of the biggest scandals in pop music."
Justin Bieber is currently in a relationship with Selena Gomez.