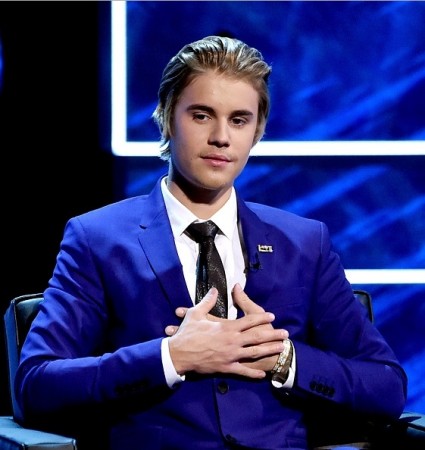 It will be music again for all 'Beliebers' as it is being speculated that Justin Bieber is working on his new album, after taking a two-year break.
The 21-year-old recently tweeted that he is "working on music" and that has got all his fans waiting in anticipation of his next release. Millions of his fans had been waiting for this news and the announcement was, obviously, music to their ears. Bieber's last album was "Journals", released in 2013.
Though his tweet has excited many, some of them are still not very positive as they want him to work towards not just making the songs but also releasing them soon. Impatient fans want to know exactly when he plans to release his songs and many of them said that they would be disappointed if he says "soon".
The "Baby" singer celebrated his 21st birthday this April, and as his birthday gift, got roasted on Comedy Central by imminent panel of roast artists including Snoop Dogg, Shaquille O'Neal, Martha Stewart, Ludacris, and Hannibal Buress with roastmaster Kevin Hart.
However, Beliebers were quite upset with the roast as Bieber was grilled on all of his past issues and had to even endure jokes of him dating his ex, Selena Gomez. In fact, his fans were so serious that they had threatened roastmaster Kevin Hart on Twitter to be nice to Beiber or else they would "march on him".
After the roast, the popstar said that if anyone asked him what he got for his birthday, he would say that he got his d**ks kicked in. But he took it all in good stride and thanked his fans for supporting him always even when he has been showing the most reckless side of his. He promised to be a changed person and now with him working on his next music album, it is quite believable that Bieber surely wants to keep the promise.