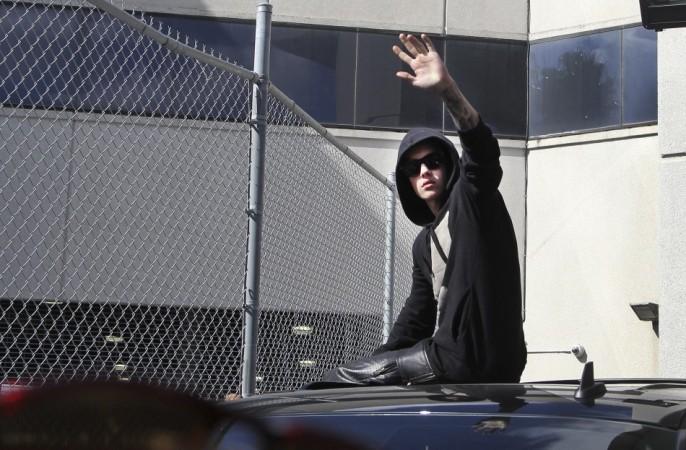 Justin Bieber is reportedly thinking of taking a break from music to start a business with his father, Jeremy.
Bieber, who was arrested last Thursday for driving under the influence and drag racing, is thinking of opening a high-end tattoo parlor, reported RadarOnline. Bieber made his intention clear to manager Scooter Braun, who along with mother Pattie Mallette and mentor Usher, was in Panama for an intervention to urge the teenager to mend his ways.
"Justin told Scooter and Usher he needs to take a break from making music and touring," a source told Radar Online. "He complained that he toured for most of last year and he hasn't had a chance to catch his breath."
"Justin wants to take control of his life and not be out on the road in a different city every other night," the source added.
Elaborating Bieber's tattoo parlor plans, the source added that the Canadian pop sensation has been talking it out with his father for a long time now.
But, sources close to the singer feels Jeremy is a bad influence on Bieber.
Bieber's father was reportedly in the car when he was arrested for DUI, and Jeremy even blocked traffic so that his son could drag race. And, soon after Bieber was released from prison, Jeremy was spotted partying with his son.
There are many who doubt if the tattoo parlor idea will see the light of day.
"Justin team is concerned that he'll just sit around and do nothing. Continue to party with his buddies. Everyone respects Justin's desire for some down time, but too much idle time is when he typically gets in trouble. He needs structure and a routine to keep him out of trouble," the Radar Online source added.