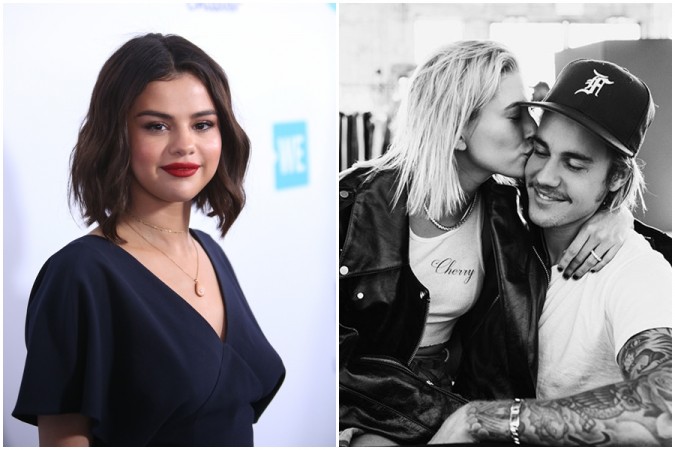 News about Selena Gomez's 'emotional breakdown' has hit Justin Bieber pretty hard. The singer was seen crying in his car while his wife Hailey Baldwin took the wheels.
Justin looked devastated after hearing the news of his ex-girlfriend being hospitalised for low white blood cells and later to a mental health institution. He wants her to get all the help she requires and recover soon.
A source close to Justin told HollywoodLife, "He feels bad that she is going through all the stuff she is going through. "He hopes she gets the help she needs. Justin is worried about Selena's health and well-being, but won't reach out to her anytime soon."
The 'Sorry' singer wants to give Selena all the space she wants to get well and at the same time, he does not want Hailey to feel insecure. "He wants to respect her space and give her room to heal and plus he wants to be sensitive to Hailey," said the insider.
The media outlet reported that Justin was sitting in the passenger's seat and seemed as though he was wiping his tears as Hailey, 22, looked at him with concern.
According to TMZ, Selena broke down during the second hospital visitation for her alarmingly low white blood cell count which is a side effect from her kidney transplant in 2017. She reportedly had a panic attack at the Cedars-Sinai Medical Center in Los Angeles and ripped out the IV from her arm.
The reason for her panic attack is still unknown. But for now, Selena was admitted in the East Coast facility where she is said to undergo behavioural therapy.
As for Justin, he all set to have a grand wedding with Hailey and there's no way he would back out of it. A source told HollywoodLife, "Justin feels confident in his decision to marry Hailey, he is not having second thoughts, no way."