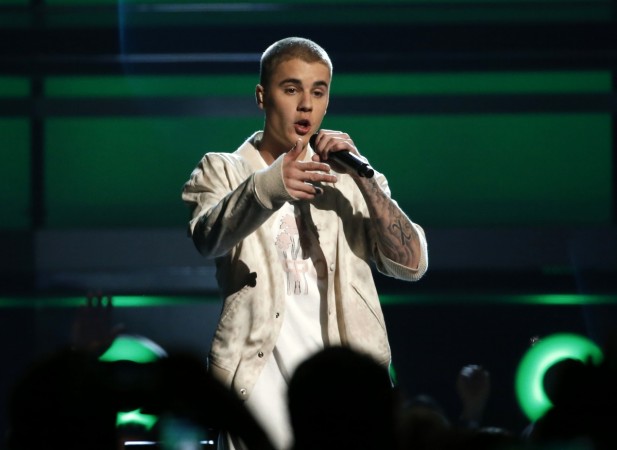 Parts of Justin Bieber's hit song "Sorry" is plagiarised, according to indie artiste White Hinterland aka Casey Dienel. The Canadian pop singer now faces a lawsuit for using an eight second "female vocal riff" six times in his song, according to Billboard.
Bieber's "Sorry" has been written by Julia Michaels, Justin Tranter and Michael Tucker, and produced by Skrillex, and they have been named as the other defendants.
The indie artiste claims that Bieber's song is identical to her 2014 hit single, "Ring the Bell," picked as one of Rolling Stones' "favourite songs." Apart from the vocal loop, "Sorry" includes the same keyboard synthesisers, samples, synth bass, drums, and percussion, reported TMZ.
In a Facebook post, Dienel stated that Bieber could have licensed her song, but failed to do so. She said that her lawyers sent a letter about the copyright infringement after "Sorry" was released, but Bieber's team didn't respond.
Dienel added, "I offered Bieber's team an opportunity to have a private dialogue about the infringement, but they refused to even acknowledge my claim, despite the obviousness of the sample."
The Massachusetts' songwriter's lawsuit seeks damages, an acknowledgement of copyright infringement, and an injunction to prevent further alleged copyright infringement of her song, "Ring the Bell," according to Entertainment Weekly.
The outlet reported that Dienel's complaint also details music theory to point out the similarities in the two songs.
Bieber released "Sorry" in October 2015 as part of his new album, "Purpose." The single gained the title of the longest running #1 song on the Billboard and also figured in Twitter Top Tracks chart in January 2016. So far, Bieber's team hasn't responded to Dienel's lawsuit.