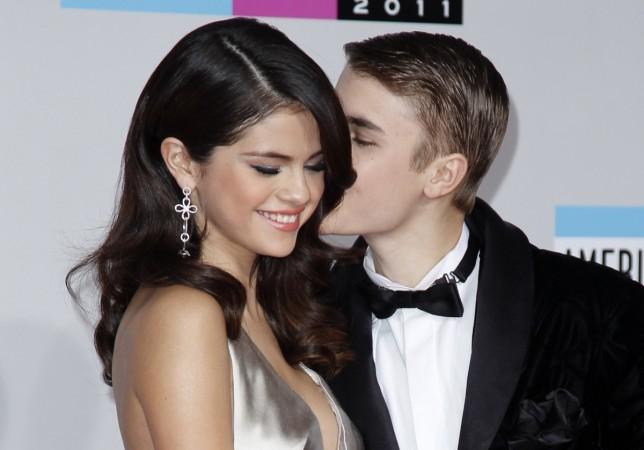 As relationships go, Justin Bieber and Selena Gomez's romance seems to be evergreen. The former couple, who broke up more than a year ago, still seems to have unresolved feelings for each other. Perhaps it is of a platonic nature, but they have proved that some relationships never end.
According to the latest news, the "What Do You Mean" singer is planning to surprise his ex-girlfriend at her upcoming concert in Canada.
Gomez and Bieber have always exhibited their unflinching support for each other by showing up at the other person's concerts. The "Good For You" singer was present at Bieber's gig in March 2016, and according to Hollywood Life, he's planning to show her the sights when she takes her "Revival" tour to Toronto, Ontario.
Gomez, 23, has already kicked off her tour in Canada. She was recently seen in Vancouver, where she spent time with her fans ahead of her concert. Bieber, who is also in the same country, was seen in Montreal.
A source close to the "Sorry" singer told Hollywood Life, "Despite their crazy schedules, Justin is still eager to watch Selena perform. They will both be in Toronto at around the same time. Justin would give anything to surprise Selena in Toronto or in his hometown of London, Ontario where she's set to perform May 23."
However, Bieber's representative hasn't confirmed if the singer will indeed surprise his ex-girlfriend.
Gomez has been on tour after releasing her latest album "Revival" in October 2015. Her previous gig in Las Vegas was a success, and the "Hands to Myself" singer was pictured getting cozy with Katy Perry's boyfriend Orlando Bloom at the Mandalay Bay in Sin City.
Since then, Bloom's girlfriend and Gomez herself have rubbished rumours of a hook-up by calling it a "conspiracy theory" on Twitter. If Bieber does indeed surprise Gomez, perhaps the drama surrounding her "Revival" tour will be heightened again.