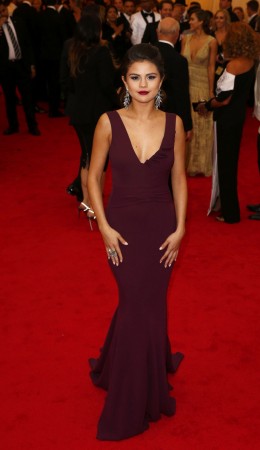 Once again its time for Jelena fans to rejoice. Reports are rife that yet again Selena Gomez and Justin Bieber have reunited. The exes apparently met in Canada and what solidifies the report of the two meeting up is the tweet by Victoria Nosko, which suggested that Gomez and Bieber hung out together in Canada.
"Had a awesome b day weekend. Thanks to @ErinWagner @JeremyBieber @justinbieber @selenagomez @CrazyKhalil had a blast!!" said Nosko in her original tweet, which she later deleted, says reports.
Nosko went ahead and tried to cover up Gomez and Bieber's reunion by tweeting the following
Had an amazing b day weekend thank you @ErinWagner @JeremyBieber @justinbieber @pattiemallette @CrazyKhalil had a blast!!

— Victoria Nosko (@victorianosko) June 9, 2014
Oops wrong name in my last tweet.....what it meant to say..... — Victoria Nosko (@victorianosko) June 9, 2014
Gomez and Bieber have been in an on and off relationship for a while. The couple had sparked reunion rumors on 7 March this year when they were spotted having breakfast together in Texas.
"They kissed a lot and he [Justin] was very attentive to her the entire time. At one time his arm was around her and they were staring into each other's eyes," the source had revealed to Hollywoodlife about their reunion that time.
However, they headed to splitsville once again after Gomez allegedly caught Bieber cheating on her.
"She saw messages and pictures from other girls that made her a hundred percent sure that he's been cheating on her. He was begging for her back at first but then as usual he got angry and defensive," the source had told the website explaining the reason for their break-up. "They're not talking anymore. She said she was only giving him one more chance and that was it."
Since then it is understood that "Come And It Singer" is trying to move on from Bieber. However, Gomez is finding it difficult to keep herself detached from the "Baby" singer.
"Selena always feels that she should protect Justin, and as long as he continues to get in trouble, she will continue to feel bad for him and want to do something to help," another source recently told the website.
If Nosko's deleted tweet has anything to go by, then does that mean Gomez's constant yearning to protect Bieber is the reason for their alleged Canada reunion?
Jelena fans feel that Gomez and Bieber are going through tough times and they keep on going back to each other as they reconnect at some level.
Representatives of both the singers are yet to comment.