Justin Bieber has set his priorities straight. The pop singer is reportedly going to put personal life ahead of his career.
Bieber fans might have to wait a while to listen to any new albums from the 24-year-old singer. For now, Justin wants to live in the present and strive to be the best husband to his new wife, Hailey Baldwin.
Although Justin wants to take a break and spend more time with his wife, Hailey is ready to kick-start her modelling kick-start career but this is causing issues in the newlyweds' lives. "Justin seems okay. However, he doesn't seem ready to record new music yet and keeps saying that he just wants to hang out with Hailey," a source told People Magazine.
The source continued, "Hailey actually seems more ready to work than he does. They have had a few conflicts about it. Justin likes to just hang out, watch movies and chill. Hailey has a lot of energy and projects that she wants to do. They are not on the same page when it comes to work."
Reports claimed that Hailey was okay taking a break and is ready to have children with Justin. Now that Justin has decided the same there's no explanation as to what made the model change her mind.
Justin takes both his personal and professional life seriously. In a message he wrote to fans he stated, "I want my career to be sustainable, but I also want my mind heart and soul to be sustainable. So that I can be the man I want to be, the husband I eventually want to be and the father I want to be."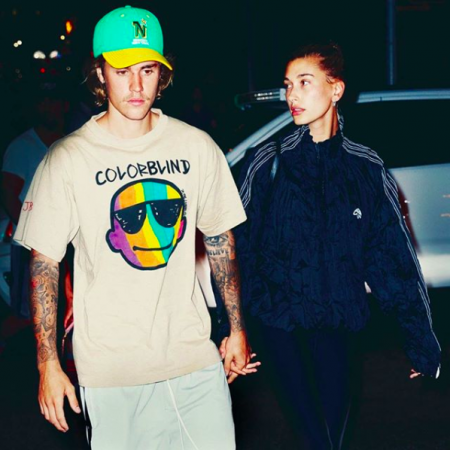 The 'Boyfriend' singer has topped charts with greatest of hits. Hailey doesn't mind if Justin wants to take a break for a while but she would like to resume her work. "Hailey understands how hard Justin worked for so long, and is fine with him taking a break. If she has things she wants to do, Justin is fine with that," the source said. "There has been a little bit of conflict, but nothing out of the ordinary. They're still very much in love, and their families love each other. That's all that matters