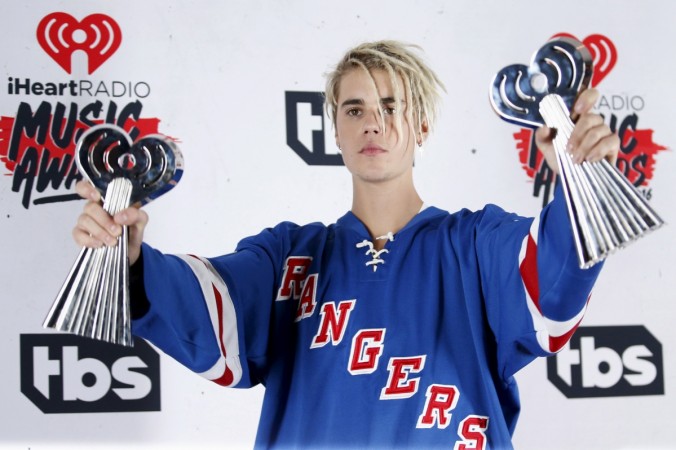 Justin Bieber and actress Nicola Peltz have sparked dating rumours after they were spotted on multiple dates together. On Sunday, the duo was spotted visiting the landmark CN Tower and, according to a media outlet, Bieber is totally smitten by the actress.
But someone who isn't too fond of Bieber's attention towards Peltz is Gigi Hadid, who is friends with not just Peltz but also with Hailey Baldwin, who was earlier linked to Bieber.
"Nicola is being warned by her bestie Gigi to be very careful with Justin. Gigi is close friends with not only Nicola but Hailey Baldwin as well," a source told HollywoodLife. "These ladies have seen first-hand how quickly Justin goes through relationships and all of them have words of caution for Nicola. Gigi is warning Nicola, 'Justin is a non-committal heart-breaker. He will get what he wants from you and move on to his next conquest.'"
Ever since Bieber split from Selena Gomez, he has been linked to a plethora of women. But none of them stuck around for long, given fans' hopes of a reconciliation between Bieber and Gomez. Reportedly, Bieber has also expressed a desire to settle down and be in a long term relationship with someone steady.
Bieber has been acting odd these past few months, and according to sources close to him, the Canadian pop singer could be on the verge of an emotional breakdown. Last week, he was involved in an altercation in Cleveland.
"In the week leading up to the fight, you could tell he was going to snap," a source told People. "It was like a bottle had been shaken."
The Cleveland incident was sparked when "something negative" was said to Bieber, the source said. "People run up to him and they literally will put their phone two inches from his face. There's no filter with these fans. They spring up to him and just throw their phone to the point where they almost smack him."