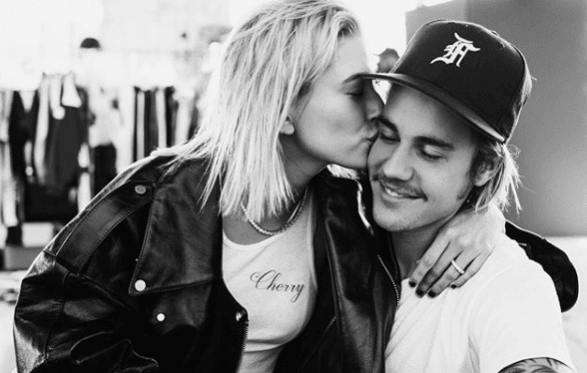 Justin Bieber and Hailey Baldwin were recently spotted at a courthouse that issues marriage licenses in New York. Does this mean that Justin and Hailey are officially married?
According to TMZ, the pair was seen walking hand-in-hand into the courthouse. An eyewitness told the media outlet that Justin was in happy tears telling his fiancée, "I can't wait to marry you, baby."
Another source told TMZ that Bieber thanked the court officials for keeping the news on the down low, "Thanks for keeping it on the DL."
According to Fox News, marriage licenses are valid after 24 hours and lasts for 60 days. Which means, if the duo did get their marriage license, then they could tie the knot between Friday to November 13.
A close friend of the Baby singer told People that the wedding is still under works. "They have hired a wedding planner and have been looking at venues," the friend said. "The plan, for now, is to have a real wedding."
Hailey Baldwin, 21, had also described her dream wedding to The Cut. "I just picture lights strung everywhere. I think having it in the woods would be so beautiful," she told the magazine. The model told that she has a great wedding planner and she has shortlisted her wedding venue somewhere on the West Coast. "I said to them, 'You'd stop me if you didn't think this was the right decision, right? And they didn't."
The magazine asked her if she approved for her getting married at such a young age to which she replied, "My sister was 24 when she got married, and my parents also got married when they were young, too. I see so no reason to wait. When you know it's right, it's right,"
Hailey continued to say that Bieber and her family get along really well, she said, "I think they love him more than me!"