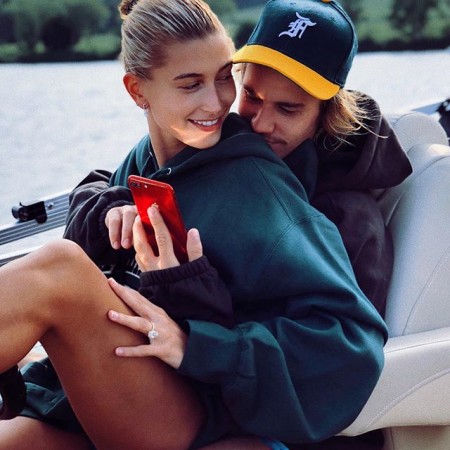 The Biebers are ready for Halloween, are you?
Justin Bieber, 24, can't wait to celebrate Halloween with Hailey Baldwin, 21. The singer wants to enjoy Halloween in public so you might just find Bieber and Hailey walk hand-in-hand right beside you.
A source close to Justin told HollywoodLife that he has planned a lot of things this Halloween to celebrate with his new wife. According to the source, he wants to attend events, walk down the streets of LA and have fun being part of the crowd. His plans could just work because Halloween is all about costumes and dressing up in disguises and this will let the newly-married couple enjoy a night among their fans without getting noticed.
"Justin wants to go out for Halloween and would love to attend the Halloween parade in West Hollywood under a mask or some sort of painted face because he wants to cover up so he can enjoy Halloween with the rest of Los Angeles as normal as possible," the insider told the media outlet.
The source continued, "He especially would love doing it with Hailey and without having to stop for pictures or autographs every five seconds so they can just have a fun time together without anything else going on to disrupt it. He is looking forward to Halloween to not be Justin Bieber for a day. He really wants to have as much fun as possible and really can't wait for the day to come."
As Justin always finds himself surrounded by fans or paparazzi every time he steps out with Hailey, his decision to go out in a disguise is totally understandable.
The 'Boyfriend' singer has been making headlines ever since his engagement to Hailey earlier this year. But that hasn't stopped the lovebirds to just walk out and take a stroll whenever they wanted to.
So this Halloween go out and enjoy the evening, as you never know who you might be partying with.