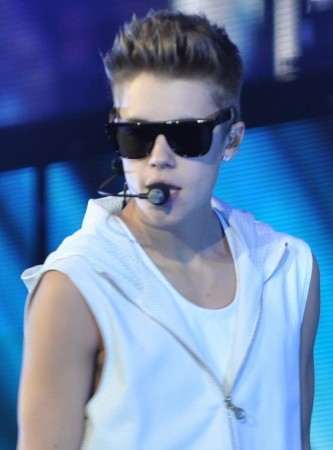 A 33-year-old Justin Bieber fan admitted to spending over $100,000 on plastic surgery in the last five years to look like the pop star.
We know how crazy fans can get but a 33-year-old Justin Bieber fan from Los Angeles took things a little further than the usual craze. Reportedly a "songwriter" based in L.A., Toby Sheldon told the British tabloid "Closer" that he has spent nearly $100,000 over the course of five years on plastic surgery aimed at making him look like Justin Bieber.
Being gerascophobic, Sheldon revealed he already has work done on his smile and eyes so that it resembles Bieber's. He said that it wasn't just about looking like Bieber, but his obsession for looking young that led him to undergo so many surgeries.
"By using Justin's charming baby face as my inspiration, I've been able to restructure my entire look to maintain a much more youthful appearance through plastic surgery, he said, according to a Radar Online report.
He first began his transformation using Botox injections and then switched to Aquamid, which lasts longer. He's also had hair transplants.
"Once Justin shot to fame his face was everywhere and all I kept thinking when I saw his picture was, 'I want to look like him'," Sheldon told the Daily Mail. "It took three transplants and a total of $21,000 to accurately lower my hair line, close off my temples and grow back my bangs."
Earlier this June, he underwent his latest "smile surgery". Though Sheldon's parents who live in Germany are not aware of all this, Sheldon revealed that the compliments he gets from his friends encourage him to opt for more surgeries.
Sheldon revealed that he's not concerned about what the future effects of all these surgeries may but. Right now, he couldn't be happier. He proudly narrated a story to tabloids about how a liquor store turned him away, refusing to believe he was 33.
Click here to see pictures of Sheldon.