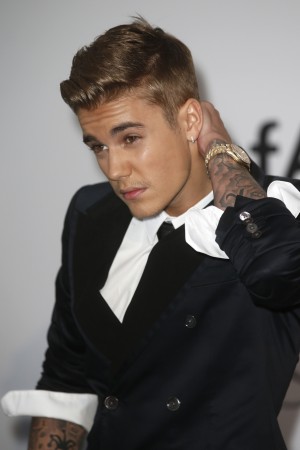 Former neighbours of Canadian singer Justin Bieber have reportedly filed a lawsuit against him for offensive behaviour.
As per the lawsuit, Jeff Schwartz and his wife Suzanne suffered emotional distress during the celeb's stay in their neighbourhood, reported TMZ.
"During his continued residence at the property ... Mr Bieber and his employees, agents and acquaintances continued to harass, threaten and intimidate plaintiffs and their family at every opportunity without justification, basis, reason or excuse," stated the legal notice, according to Gulf News.
Schwartz even claimed that during a Memorial Day weekend in May 2013, Bieber and his friends were terrorising the neighbourhood with a speedy drive in his Ferrari. When he was asked to stop his bodyguards insulted Schwartz by calling him "little Jew boy".
The lawsuit also explains about the singer's drug races, loud parties and even spitting on his neighbour, but Bieber and his legal representatives are tight-lipped over the allegation.
In the mean time, the celeb's new neighbour Emmy Rossum revealed that she is scared of his bodyguards and does not really enjoy his presence.
"Justin Bieber just moved into the house next door to me. He's my new next door neighbour. And, I went over to kind of offer him like a neighbourly hello, and I'm not gonna do that again because he has like a ton of body guards there, and they're really scary," Daily Mail quoted Rossum as saying.
However, this is not the first time Schwartz is complaining about the "Baby" singer's offensive behaviour. In January 2014, Bieber throw eggs at the victim's house causing huge damage and the issue was settled after the accused celeb payed $80,900 to his neighbour.
After the incident, the 21-year-old was also sentenced for a two-year probation for vandalism. The court had asked him to attend a 12-week anger management course and five days' community service .