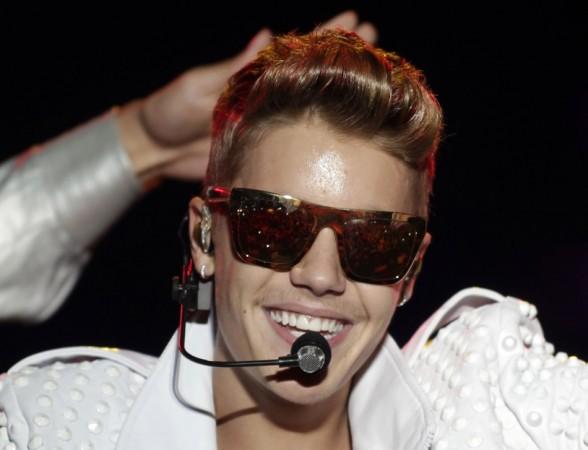 An official with the Los Angeles County Police put an end to all the rumors about Justin Bieber's Calabasas mansion being a drug pad and confirmed that the singer's home was clean.
Previously, sources told TMZ that the police found two large cookie jars stashed with weed in 'plain view' and four to five empty Codeine syrup bottles in the house. Apparently, they also found 3 bongs and a lot of cigars lying around in the house. The officials were raiding Bieber's mansion after a much public, ugly 'egg-hurling' fight between the singer and his neighbor.
However, Lt. David Thompson confirmed to the New York Daily that there was no evidence of any substantial drug abuse in Bieber's house. He had personally walked through every room in the residence and found nothing suspicious.
"I didn't see any of it," Thompson told the publication. "The house was orderly. It didn't look like a drug pad. I did not see any empty codeine bottles. I didn't smell weed."
"Maybe there was codeine in the medicine cabinet, but the scope of the search warrant was such that we didn't go through medicine cabinets or open cookie jars. Nobody had time to flush anything. It was orderly. Nobody ran. Nobody took an excessive amount of time to contact us," he added.
However, one anonymous cop told the paper that they did spot a bong, but since their warrant mandated the 'egging' incident only, they didn't consider it.
"The purpose of the search warrant is to seek video surveillance or other possible evidence in the vandalism that occurred on January 9, 2014. The vandalism damage is estimated by the homeowner to be approximately $20,000," an official statement read, reports E Online.
While the new revelations may look like the police are trying to cover up for JB, officials say that they have no reason to save him. He has been a major nuisance even for the police.
While Bieber got out clean, his sidekick, Lil Za (Xavier) was arrested after drugs were found in his bedroom. Lil Za admitted that the narcotics belonged to him.
Justin Bieber has caused a lot of ruckus in the Calabasas neighborhood. Outraged residents have complained against his irresponsible behavior time and again. Apparently, his loud parties carry on until 3.00 am in the morning. He drives as recklessly as he drinks. He was also spotted smoking a joint in front of neighborhood kids once.
Considering all the recent developments, Bieber's managers are now urging him to go to rehab and seek treatment, reports NY Daily.
Should JB go to rehab? How will this affect his career? Sound off in the comments section below.