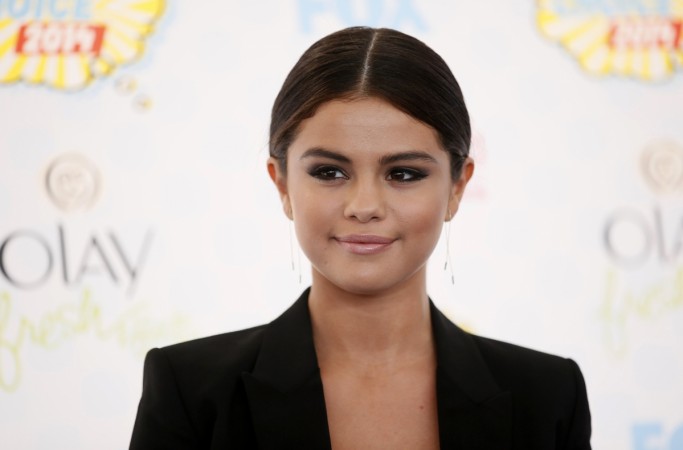 Justin Bieber has reportedly confirmed his romance with Selena Gomez but he is back to his old partying ways. The "Baby" singer, who recently revealed his relationship status to attorney Mark DiCowden, was reportedly seen partying with "Keeping Up with the Kardashians" star Kendall at Tao Downtown and later ran into his former flame Adriana Lima.
"Justin was chillin with Usher in the VIP while Joe Jonas dj'd," a source told Hollywood Life. "I think he had something in his shirt lol, he also was with Skrillex. People started going crazy and trying to take pictures of the VIP area—when he saw this he was loving the attention, so he had his bodyguards take him across the venue to a cab on the side of the stage so that he had better access to the crowd."
A few onlookers suggested that it didn't look as if Bieber is in a relationship. He apparently pulled up the models and danced with them until the wee hours of morning.
"He was flirting with the models," the source further said to the Website. "Usher was still at the VIP table, it looked like he was trying to keep his eye on Bieber. At 2 he was still on the stage."
It may be recalled that Gomez and Bieber reportedly had a fight due to Kendall and Kylie Jenner earlier this year. The "Come & Get It" singer was upset when she found sexy selfies of the Jenner sisters on Bieber's mobile, according to reports by the Website.
Gomez also found pictures and messages of other girls on Bieber's phone and felt cheated.
However, it is being said that Gomez is more than secure about her relationship with Bieber off late. She does not want to control Bieber's every move, as she trusts him completely, according to the Websites.
The couple was recently spotted vacationing in Canada and even posted intimate pictures from the holiday on their social media sites.
The duo had dated from 2010 to 2012 before parting ways. Since then, they have been linked to several people in industry but they seem to have got back together again for good.