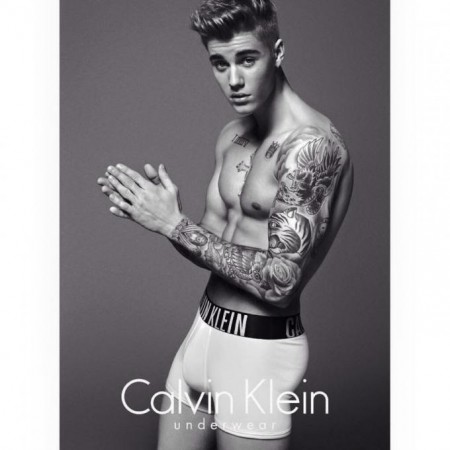 Alright, it's confirmed that Justin Bieber-Hailey Baldwin never got enagaged and it was just a bunch of bored Beliebers who created this whole frenzy about the fake engagement. But looks like the "Baby" hit-maker couldn't care less. Our man decided to head out and chill with his little sister Jazmyn Bieber, along with "friend" Kendell Jenner and "almost-engaged-to-fiance" model Hailey Baldwin.
Bieber was seen bonding with his li'l sis' while treating her with one of the world's most expensive pancakes. Least affected by the news of his fake engagement, the Canadian singer was spotted on Thursday at IHOP in West Hollywood and the duo was later joined by the two ladies.
According to Daily Mail, the brother-sister duo arrived in a black SUV, accompanied by a bodyguard. While the little lady was wearing a pink adorable "Despicable Me" T-shirt, her big brother sported a blue jacket, jeans and sneakers from Kanye West's line.
On the other hand, the two models looked ravishing as well. The "Keeping Up With The Kardashians" star walked in with a cropped pink tank top with wide-legged white capris and Baldwin was in a skin-tight jeans with zippers, a beige jacket and a white top. The group later headed to Duff's Cakemix Studio and Bakery in West Hollywood to savour some sweet delicacies.
Meanwhile, Bieber's girl fan club can breathe easy now that they know that he is still all-single and available. The hashtag #CongratsJustinAndHailey, which was trending all over Twitter recently freaked Bieber fans worldwide.
The whole fiasco had kicked off when someone posted a fabricated photo of Baldwin's hand showing off an engagement ring and watermarked it with TMZ's logo to make it look like a real breaking news. Obviously, fans were ticked. However, it was soon clarified by E!News that it was nothing, but just a baseless rumour and work of a bunch of bored Bieber's fans who are waiting eagerly for his next album and wanted to see him with his new haircut.
Hopefully, this should suffice their cravings.