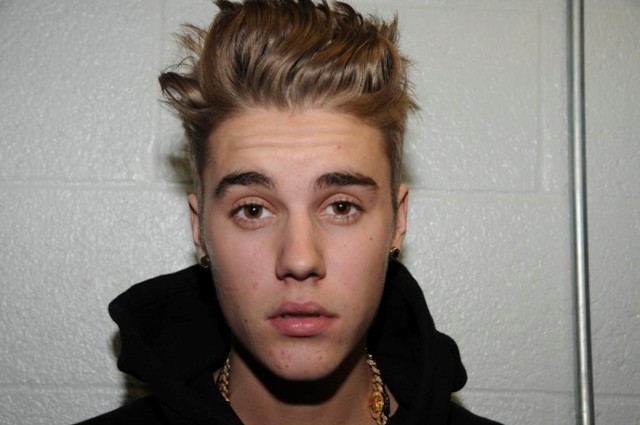 Canadian pop star Justin Bieber was arrested on Friday in his native Canada after the singer crashed his all terrain vehicle, or ATV, with a minivan driven by paparazzi, officials told the media on Tuesday.
Bieber is said to have engaged in a fight with the paparazzo driving the van shortly after the collision, following which authorities arrested the singer in Perth County, Ontario. Bieber was photographed riding the same ATV with his on-again, off-again girlfriend earlier that day.
The 20-year-old is scheduled to appear at the Ontario Court of Justice in Stratford on 29 September.
This recent arrest could spell trouble for the singer, who is on probation for two years for egging his neighbour's house in Los Angeles. As part of his plea deal in his Miami DUI case, Bieber was also required to attend anger management courses, but it appears that the pop star is still finding it difficult to control his temper.
Bieber is known for his bratty ways and temper tantrums, and this is not the first time his temper has got the better of him. However, sources close to him have exalted of Gomez's calming effect on the singer.
"Yes, Justin can get testy at times, but who wouldn't considering he is hounded by the paparazzi and other media types 24/7. Remember, he's just a kid and, I think, is extremely mature for someone his age," a source told Chicago Sun-Times in 2011.
Another source added the Gomez puts him in a good mood. "Maybe it's because she 'gets' it, fully understands the whole fame thing because she deals with it herself," said the Bieber defender. "But boy, she sure can make him laugh at the insanity of it all, and get him to relax and have fun."
Bieber's mother, too, is believed to have said that Gomez is the best thing for her son, a source told HollywoodLife. "Justin's mom loves Selena and really wants her and Justin to get back together because she thinks it would be the best thing for her son," the source explained.
Now that Gomez and Bieber are finally together, it remains to be seen if she will finally convince Beiber to leave behind his bad boy ways.