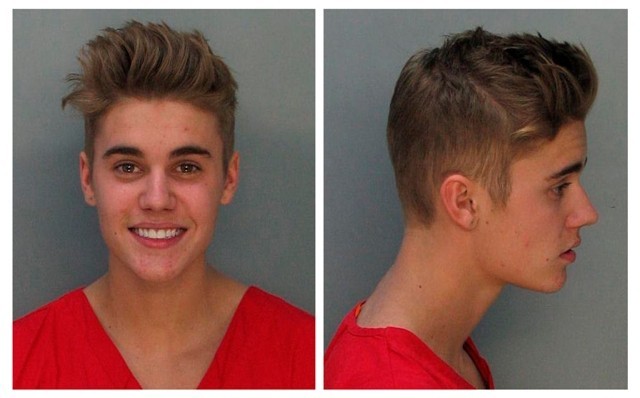 The news of Justin Bieber's arrest for driving under the influence has brought out a number of celebrities defending the pop star, but at the same time his arrest has brought out a laughter as well.
Celebs such as Lady Gaga, Ariana Grande and Ireland Baldwin took to their social networking sites to extend their support to the 19-year-old, urging fans to support Bieber during these trying times.
"Everyone is entitled to their own opinion, and to stand up for themselves, but I think we should be supportive of Beliebers," Gaga told her fans, Little Monsters, in a post on her website on Thursday.
"We may not understand everything celebrities do because there's only so much we see, but Justin and Beliebers were 'born this way' too. Let's spread love and compassion to Beliebers today. That is what we are all about," she added.
Grande wrote about the need for compassion during difficult times, while Baldwin urged Beliebers to pray for the Canadian pop sensation. Talk show host Ellen DeGeneres took to her Twitter account to note that she hopes Bieber "makes his way to adulthood without him or anyone else getting hurt."
But not everyone was sympathetic. Jared Padalecki, who stars in "Supernatural" wrote: "Just saw the mugshot of @justinbieber. I gotta admit, she's kinda hot without all of her usual makeup on."
Comedian Seth Rogen tweeted that Bieber "is a piece of s***" and Jason Biggs wrote: "50 in a 30. Jesus, Bieber even drag races like a p****."
Beliebers have been tweeting non–stop since Bieber's arrest, with a majority expressing disbelief and sadness that criminals in Florida got to meet the singer before Bieber fans could.