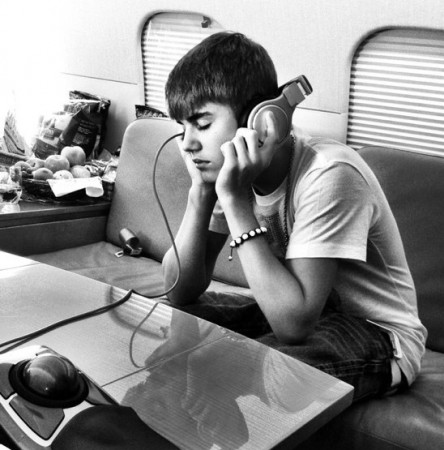 Beliebers and Arianators, die-hard fans of Justin Bieber and Ariana Grande respectively, have taken social media by storm after the singers took to stage to perform "Love Me Harder" duet on Wednesday in Los Angeles.
Grande and Bieber also did a duet performance of his hit single "As Long As You Love Me." This is the second time Bieber joined Grande on stage, after a surprise appearance late last month in Miami.
The pair, who was acting flirty with each other on stage by constantly touching each other, floored the audience with their impeccable performance and amazing chemistry, leading fans to declare that Grande and Bieber would make a cute couple.
Here are a few messages from fans:
@justinbieber and @ArianaGrande please be a real couple!!!! You guys look so perfect together. ♥♥♥ pic.twitter.com/rlPqbY4PVm

— Redchelle Casauay ♡ (@QueenBizzle21) April 7, 2015
Would be the most perfect couple ever @justinbieber @ArianaGrande pic.twitter.com/beAFVDMSZe — Leah (@LeahForLeondre) April 2, 2015
Not gonna eat or sleep until you become a couple tbh @ArianaGrande @justinbieber

— Jess (@ArlanatorSummer) March 29, 2015
i ship ariana grande and justin bieber. srsly if they are couples they maybe or surely the cutest couple in the world — H. (@xzensveinx) April 9, 2015
Sadly, Grande is already in a committed relationship with Big Sean, and according to sources, the two are quite serious.
Meanwhile, their manager Scooter Braun seems to be the brains behind Bieber and Grande's duet, which has been receiving a lot of positive response from fans.
"Scooter was the brains behind that idea. He wanted to get Justin back out on stage because he wanted him to reconnect with his fan base. Scooter sees it that if you like Ariana, you like Justin, so he paired them together," an insider told HollywoodLife.
Bieber is currently working on his new album, and his new music is said to be heavily influenced by his relationship with ex girlfriend Selena Gomez.