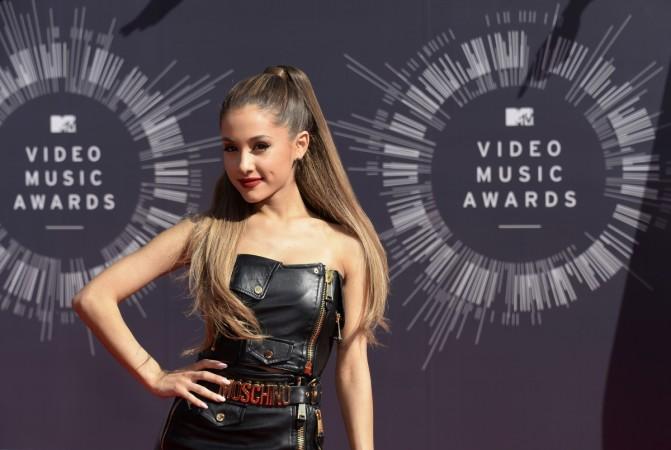 One singer who won't surprise fans with her performance at Justin Bieber's ongoing Purpose tour is Ariana Grande.
Grande, who had invited Bieber to perform "Love Me Harder" on her tour last year, will not be a part of Bieber's shows as the two had a falling out, according to a new report. But Bieber is still friends with Grande's ex boyfriend Big Sean, who joined him at his Los Angeles concert March 20.
"Justin had the most amazing time performing with Big Sean and will without a doubt invite him back on stage during his Purpose tour," a source told HollywoodLife, adding that the singer will continue to surprise his fans with special performances with other artists. "However, Ariana Grande won't be one of them," the insider noted.
The reason for Bieber's alleged feud with Grande is yet unknown. Media outlets noticed a strain in their relationship after Grande called Bieber a "satan" on social media.
Complimenting Grande on a sexy video she posted of herself on Instagram Jan. 20, Selena Gomez's ex wrote, "Damn Ariana, you look so good." However, the petite singer did not respond too kindly. "not today satan !!!!!! gtg finish this music & live my cute, drama free life!!" she responded.
Grande's boyfriend Ricky Alvarez too took a dig at Bieber and called him a "player." "@JustinBieber keep looking player… I already told you she does," the message read.
Grande started dating Alvarez, her backup dancer, shortly after her split from Big Sean in April 2015. At the time the couple did not reveal the reason for their split. But according to reports, Grande's "diva behaviour" was the reason.