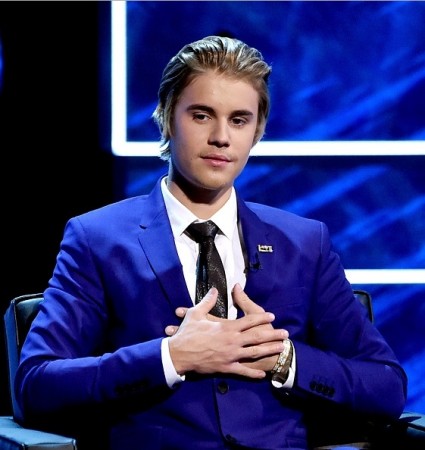 It's been a very happening week for teen music sensation Justin Bieber, and now the "Baby" singer has revealed that he has got some good news for his fans, which he might announce on the Ryan Seacrest show -- "On Air with Ryan Seacrest."
The news has kicked up fan frenzy, who expect Bieber to come up with his new album. The star recently turned 21 and hasn't been recording for quite some time. His last album, "Journal" was unveiled in 2013 and since then Bieber has been busy on tours around the world.
The popstar has been in news for quite some time and more recently for the roast that was aired on Comedy Central, this April Fools' Day. Beiber later joked that when people would ask him what he got for his 21st birthday he would say that "I got my d***s kicked in". The roast was a brutal verbal murder of the pop-star and his fans did not seem to take it in good stride.
Before the roast many of the fans posted messages on Kevin Hart's Twitter page asking him to be nice to Bieber. "My timeline is full of 'don't hurt him, Kevin, don't you hurt Justin.' It's full of a bunch of teenage girls threatening me," Kevin said. "If you do we'll march on you.'"
The Roasters included Snoop Dogg, Shaquille O'Neal, Martha Stewart, Ludacris, and Hannibal Buress with roast master Kevin Hart. It is now being said that the video has become the third most watched roast among the ones to be aired on the channel.
To hear Justin Bieber announce his big news with Ryan Seacrest, listeners can tune in here.