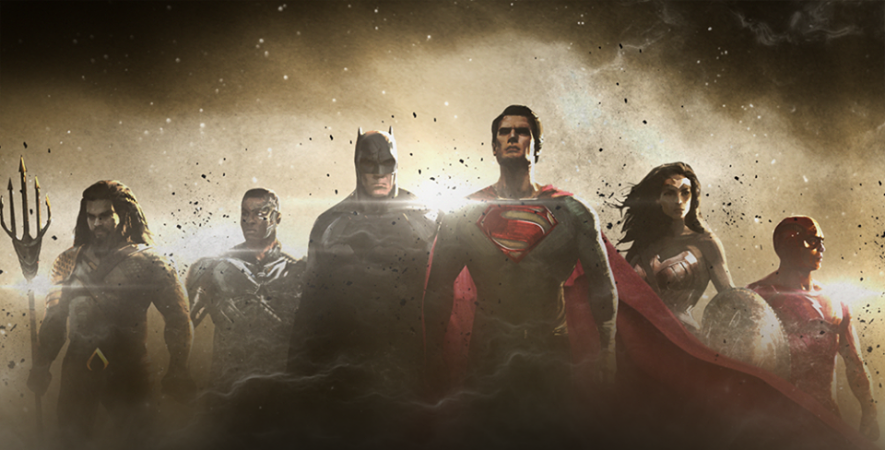 Any updates on the DC and Warner Bros' Justice League have been kept well under the wraps. The studio attempts to have hit the mark of suspense successfully.
Also Read: Aquaman Jason Momoa and James Wan send special something for Amber Heard's birthday!
A few months before the first official trailer released, a few pictures from the Justice League trailer were leaked online. When the trailer released, the leak was confirmed as many stills were indeed from the trailer. Now, a new update about the movie's soundtrack has made its way on IMDb.
If the website's information is to be believed, Skrillex and Coachella 2017 headliner Kendrick Lamar are coming together to produce a song for the League movie. The song is called Resurrection and is written by Kendrick Lamar and performed by Kendrick Lamar and Skrillex.
While the information has been removed from the website now, this screenshot from Justice League soundtrack listing on IMDb page had mentioned all the details.

Apart from the American rapper and songwriter and the popular DJ's collab, the website also revealed details about other songs. The soundtrack credits revealed that the movie will have songs titled Come Together, Icky Thump, For the Squad, Colossal and Unite the Seven.
Artistes like Godsmack, The White Stripes and Imagine Dragons are contributing towards the Justice League soundtrack.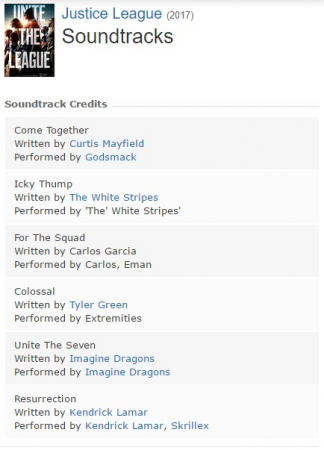 While the news has not been confirmed by any of the artistes, it seems like the Justice League team are trying their best to hold back information until the right time. Skrillex has already worked with the studio on the Suicide Squad song, Purple Lamborghini.
Lamar recently released his album and headlined the recently concluded Coachella. Skrillex also made his way to the musical event as he threw a surprise set at The Do Lab in Coachella.
If the two do come together, the mix will be epic. Who knows, it could reach the popularity of Heathens from the Suicide Squad album.
For now, we have to make do with the Justice League trailer.
Justice League releases on November 17 and fans will watch Batman, Superman, Wonder Woman, Aquaman, Cyborg and The Flash to join forces.