This November, DC fans will finally know how Superman Henry Cavill will resurrect to join the league in Justice League. His role has been kept under the wraps. While he is part of the posters, the actor is nowhere seen in the trailers hence teasing fans more.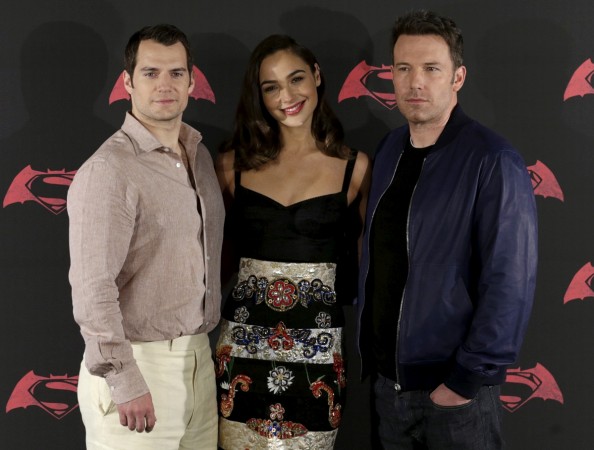 Rumours and speculations have put forward numerous theories about his return. A few leaked images also hinted that he will be a part of the crucial battle between the League and Steppenwolf. While his role is still not discussed, Wonder Woman star Gal Gadot and Batman actor Ben Affleck discussed how his loss impacts the league.
Also Read: Justice League: Zack Snyder will NOT promote the DCEU movie
Kick starting the promotions of the DCEU movie release, the duo spoke to US Weekly and revealed that Superman's death has impacted Batman and Wonder Woman more than Aquaman, Cyborg and The Flash.
"Since they've fought together, they know each other's strengths. They also understand the hope Superman stood for, that was lost [when he died], so they feel that more than the others." Gadot told the magazine.
Gadot revealed how different Wonder Woman's role will be in Justice League as compared to her standalone movie released. "She's grown up — it's been a century, after all! She'll bring her specific qualities to a group dynamic, and she understands the enemy better than anyone else," she told the magazine.
Affleck teased a spoiler to reveal that The Flash and Batman could share a different bond than others. "He's [Batman] sort of the ultimate loner, but he's really trying to make it work and develop a good relationship with all of them. He might be a mentor to The Flash," he revealed.
"In Batman v Superman, he [Batman] was at the end of his rope. But in Justice League he's finding hope again. He has to open up and play well with others. He knows he needs them," Affleck added.
The two actors will be joined by Jason Momoa, Ezra Miller, Ray Fisher and Henry Cavill in the movie. Justice League is slated to release on November 17.