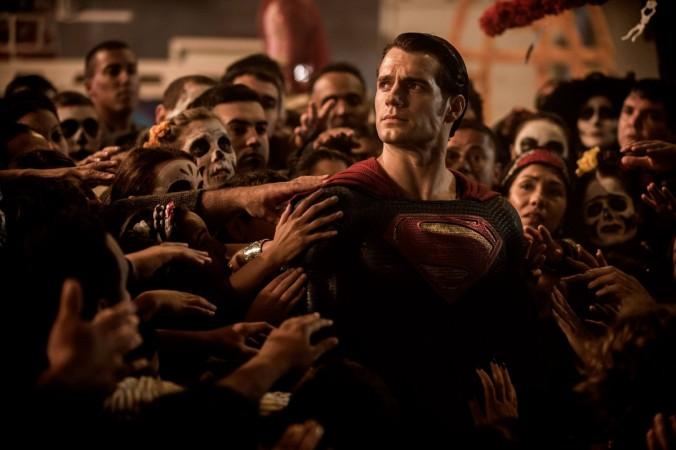 With hardly four months left for the film to release, Warner Bros and DCEU have released an epic Justice League trailer at the Comic-Con. While the mind-blowing trailer revealed the super villain Steppenwolf, Superman Henry Cavill was missing in action, both at the venue and in the promo.
But this did not stop the actor from teasing his role in the League movie. As part of promotions, Cavill shared a short clip from the elaborate Comic-Con sneak peek and captioned the video: "All in! Well, almost" referring to Superman's absence in the release.
Also Read: Jason Momoa reveals Aquaman plot spoilers; clip from teaser launch released
Fans thronged to the comments section to enquire about Superman's return. Buried amidst this, was a comment from Aquaman Jason Momoa that read: "Missed you today brother."
Cavill instantly responded with a cheeky tease, "Missed you guys too! You guys should do something about that ;)" While the comment doesn't reveal spoilers, the tease is directed to the action packed visuals and the plot that all these superheroes have come together to save Superman.
Speaking about saving Superman, Justice League cast present at the Warner Bros panel over the weekend assured Superman fans that they will love the movie. Discussing the film in the Q&A section, a fan present at the venue questioned that cast what everyone has been wanting to know: "Where is Superman gonna be in this movie?"
Addressing the question, Wonder Woman Gal Gadot said, "We can't say much, but if you're a big fan of Superman, then I'm SURE you're going to be very, very happy to watch Justice League." Momoa plays with the boy proclaiming "Superman is dead!" only to later reach out to the boy and confirm, "Don't worry, he's still alive, OK? Don't worry." An Instagram user compiled all the questions related to Superman asked at Comic-Con and Screen Rant reported on it.
Justice League trailer also teased the introduction of Green Lantern. In the trailer, Steppenwolf mentions, "No protectors, no lanterns and no Kryptonians" referring not only to presumed dead and lanterns could be Green Lanterns.
Fans will have to wait until November 17 to know what exactly DCEU's future will look like.
Justice League trailer: