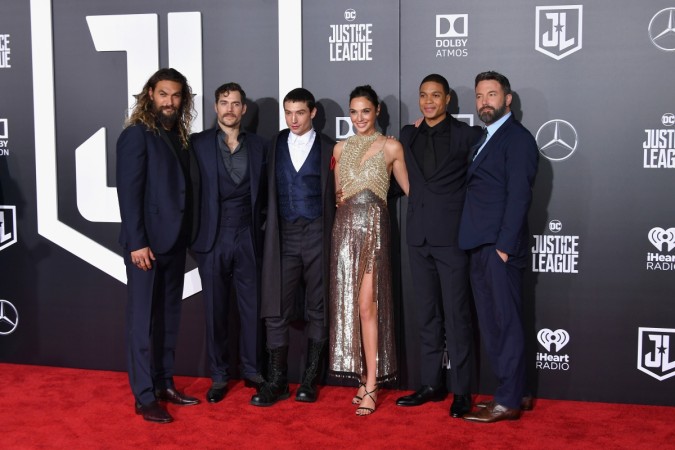 Justice League releases this weekend. And the reviews have finally dropped. The DCEU has maintained secrecy about the plot and resurrection of Superman successfully.
While the early reactions were tweeted by critics over the weekend, the full reviews of the Zack Snyder directorial are out. Here's what the critics are saying about the movie.
Also Read: Wonder Woman 2: Kiss Gal Gadot goodbye if Brett Ratner is involved
Forbes' Mark Hughes wrote, "While it's not likely to score the same level of praise and audience love Wonder Woman enjoyed earlier this year, there's no doubt Justice League is headed for higher audience scores and more sustained, stronger weekly holds compared to Batman v Superman."
IGN's Jim Vejvoda review reads, "The film largely maintains a visual uniformity with (Zack) Snyder's darker, more operatic aesthetic established in the early trailers; to the ear, though, many scenes bear the distinct voice and humour of (Joss) Whedon."
"Arthur Curry, or Aquaman, played with muscular and humorous panache by Jason Momoa, from Game of Thrones. Momoa brings some punch and humour to this film, especially with Aquaman's inadvertent confession of a certain tendresse for Wonder Woman, and Ezra Miller does his best with the Flash, whose job it is to provide the nerdy, incredulous, alienated humour," the Guardian's review reads.
"The film is the definition of an adequate high-spirited studio lark: no more, no less. It's a tasty franchise delivery system that kicks a certain series back into gear. It's not just a sequel — it's an act of franchise penance. It's light and clean and simple (at times almost too simple), with razory repartee and combat duels that make a point of not going on for too long," Owen Gleiberman reviews for Variety.
"Justice League is a seriously satisfying superhero movie," read the Los Angeles Times headline.

There were negative reviews as well.
The Hollywood Reporter's Todd McCarthy called the experience as "a chore to sit through." His review reads: "Many shots are elaborated upon with effects-powered pools of disco-era lighting, zig-zaggy electrical charges and visualized power currents that fill in the compositions in unattractive ways. One only has to recall for a moment the rich images that Christopher Nolan and Wally Pfister consistently created for the Dark Knight trilogy to realize how far these Superman films are from any kind of pictorial distinction,"
Talking about performances, he says, "Of the main performers, only Gadot pops from the screen at all. For now, her Wonder Woman looks to be the saviour of Batman and Superman, though you may end up wondering why she's wasting her time."
Calling it "a big, ugly mess," Richard Lawson of Vanity reviews, "The lighting is not good. The script is not interesting. The costumes are not fun. The film is, plainly stated, terrible, and I'm sorry that everyone wasted their time and money making it—and that people are being asked to waste their time and money seeing it. I hate to be so blunt, but it simply must be said this time."
Justice League stars Ben Affleck as Batman, Gal Gadot as Wonder Woman, Henry Cavill as Superman, Jason Momoa as Aquaman and Ezra Miller as The Flash. Directed by Zack Snyder and post-production handled by The Avengers helmer Joss Whedon, Justice League releases on November 17.