Justice League's reshoots have been chaotic. When the reshoots kicked off, it was hinted that there are minor script changes for which The Avengers' director Joss Whedon was brought on board. But reports now suggest that there is a bigger plan being put to action.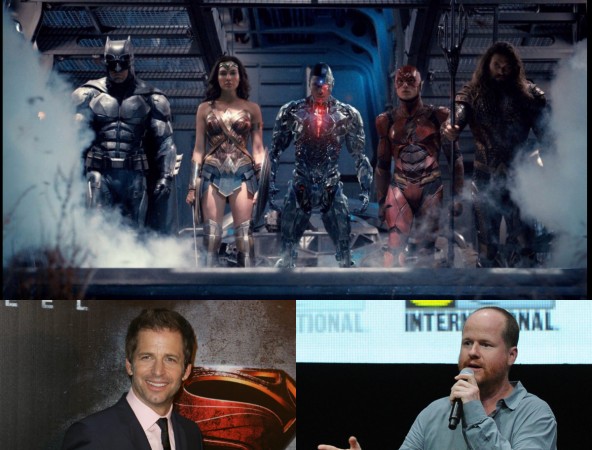 After it was hinted Whedon is making a few changes to Cyborg's tone, there are strong rumours that Whedon has been asked to change the climax planned by Zack Snyder. Giving away a little spoiler, the film was supposed to end on a cliff-hanger note assumingly to leave space for Justice League part 2. But it now looks like the plan is different.
Also Read: New Justice League spoiler photos tease THIS superhero is the star of DCEU
According to Slash Film, Justice League was going to end with Darkseid's arrival on Earth and his big bad plans would pan out in the sequel. Fans expected the move as Steppenwolf was always a stepping stone to the iconic villain. However, the ending has been scrapped and a new one is being shot.
The new script includes Wonder Woman star Robin Wright in an elaborate flashback sequence to shed more light on Steppenwolf's origin while Darkseid's threat is being downplayed.
Another rumour suggests that the film is being changed so drastically is because Snyder's version was not watchable. Batman On Film's Bill Ramey's trusted sources revealed Snyder's initial cut was "unwatchable."
"It was dark, confusing mess that had Warner Bros executives seriously worried," the source shared. The insider information hints that Justice League was unlike what Snyder had promised during the promotions of Batman v Superman: Dawn of Justice and that could have led to creative differences.
Screen Rant notes that during BvS promotions, Snyder assured Justice League will not be as dark as Batman v Superman. He told IGN back then that JL would end up being lighter because of characters like The Flash, who's more "comedic" and "optimistic". But with Whedon changing the tone, script, ending and in the process alternating the future projects of DCEU, it looks like the studios are not happy with Snyder. His return to the future of DCEU is now doubtful.
While these are strong pointers, there has been no clarification from the studios or the two directors. The fans will have to wait for the studios to confirm or deny the claims made.
However, Ben Affleck told Entertainment Weekly reshoots are normal and told the website that the Whedon-Snyder combination will do wonders to the movie. "[Justice League is] an interesting product of two directors, both with kind of unique visions, both with really strong takes. I've never had that experience before making a movie. I have to say, I really love working with Zack, and I really love the stuff we've done with Joss," he said.
Justice League releases on November 17 this year.