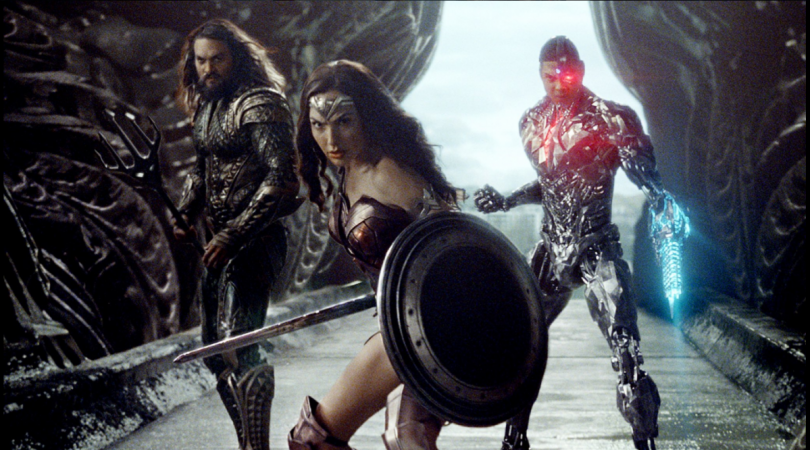 Following the success of Wonder Woman at the worldwide box office, Warner Bros and DC has dived deep into completing Justice League.
Though there are a few months before the red carpet premiere, the movie has a chunk of post production to complete, including the reshoots of some scenes. And it appears that Aquaman Jason Momoa and Cyborg star Ray Fisher landed in London to wrap up their bits.
Also Read: Justice League reshoot images surface online to tease spoilers about the DCEU movie
Days after behind the scene pictures of the Justice League surfaced online, another picture with two Justice League cast members has made its way to the internet.
It was earlier reported that Superman Henry Cavill had flown down to the location to wrap his share of reshoot; it now appears that Momoa and Cyborg have joined the reshoot entourage.
Momoa and Fisher, who are in London to help Whedon complete post production of JL, were photographed with a fan.
The picture soon reached Reddit. It is reported that the DC actors were at a restaurant sharing a meal. Momoa sported some facial hair while Fisher flashed his teeths for the camera.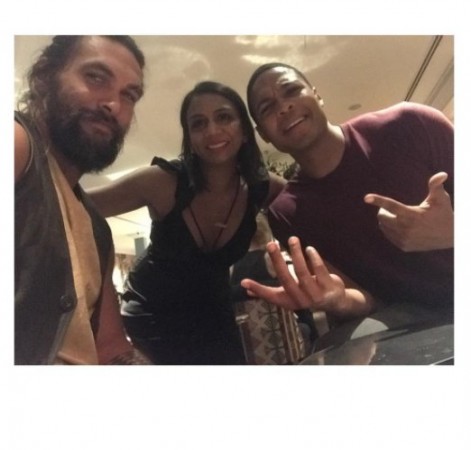 While Superman, Aquaman and Cyborg have been spotted, it appears like Batman Ben Affleck is staying low key. The actor has been sharing pictures of his trip to Congo where he is exploring and meeting different people. Gal Gadot will most likely join the reshoots as she has wrapped the promotions of Wonder Woman.
Justice League reshoots have been scheduled to take place this summer. With Zack Snyder stepping down from the director's seat, Avengers director Joss Whedon has been placed on the helm and is in charge of reshooting, adding and rewriting a few scenes of the League movie.
The DCEU movie has confirmed more supporting characters including The Flash's Kiersey Clemons, Wonder Woman's Robin Wright, Aquaman's Amber Heard and Superman's Diane Lane.
Justice League trailer:
Justice League is slated to release on November 17, 2017.