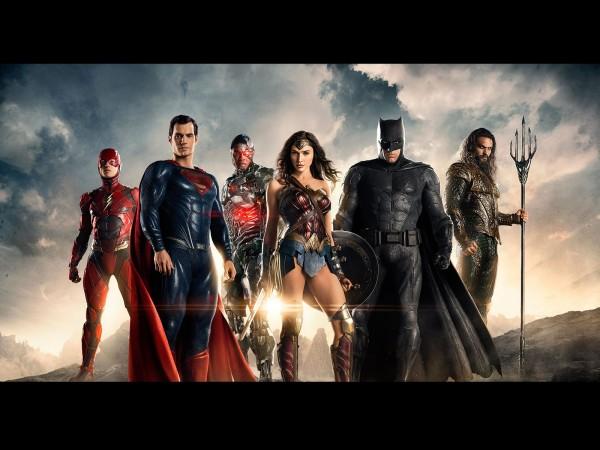 Justice League releases in about a month and a new trailer is expected to drop this Sunday.
However, before DC Extended Universe and Warner Bros tease fans once again with the promo, a new video showing some footage from the movie has hit the internet.
The cast of the movie – Batman Ben Affleck, Wonder Woman Gal Gadot, Aquaman Jason Momoa, The Flash Ezra Miller – and the director Zack Snyder are seen in a special video showcasing the automobiles used in the movie.
In an advertisement shot for Mercedes-Benz, Gadot is seen stepping out of an E-Class convertible designed for Wonder Woman in the movie.
Not suited up for the shot, Diana is seen in modern-day clothing as she has some fun riding the car.
After the glimpse of Gadot, viewers see Affleck and Miller stepping out of a flight with another Mercedes-Benz to meet Wonder Woman.
It could be speculated that the scene comes after the duo approach The Flash, Aquaman and Cyborg to unite to save the world.
The video also features Snyder riding alongside Miller while testing the car.
Though the video doesn't give out much about the movie's plot, it does share a few behind-the-scene moments. It appears that Snyder and Miller bonded well on sets.
Apart from this, Warner Bros just announced that the trailer drops on October 8 at 6 am ET.
Instagram page Heroic Gateway also shared a clip teasing the new trailer and revealed the run time: 2 minutes and 25 seconds.
The new clip rehashes some footage from the old trailers but also adds sneak peeks like a better look at Steppenwolf's weapon, more dialogues from the villain and a little extra. Check it out here: