The countdown for Justice League has begun. While fans know the movie will plant numerous plot ideas for upcoming DCEU movies, the most crucial question remains– how will Superman return and what will his role be?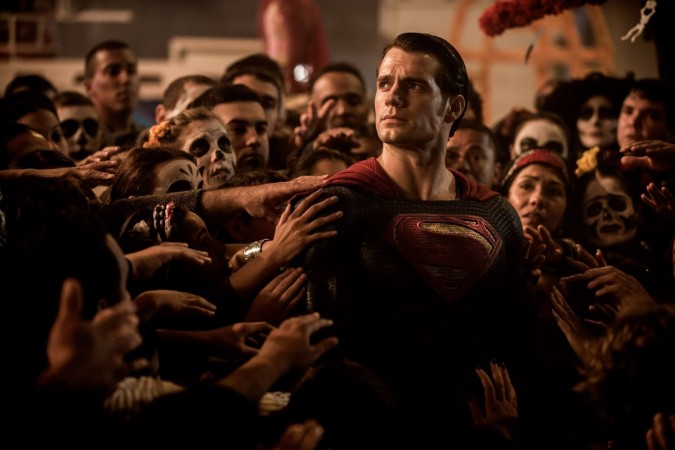 Henry Cavill's Superman was seen dying in the climax of Batman v Superman: Dawn of Justice but his return was teased right before the credit scene. The new trailers haven't featured Cavill's superhero thus dragging the suspense until November. However, a few leaked images of merchandises have teased that Superman might don the black suit in Justice League.
Also Read: Justice League: Zack Snyder teases Wonder Woman; Joss Whedon cuts off Lex Luthor from DCEU movie
According to a picture doing the rounds on Reddit, Comicbook.com, Clark Kent could be seen donning a black suit in the movie. The photo shows a toy card in-hand. In the pamphlet, a series of Mattel action figures align with Justice League's characters are seen. There is one that stands out - Superman in his black suit.
The pamphlet is divided into two – the first series shows the Justice League team in their usual superhero outfits with Steppenwolf and a Parademon placed next to them. The second series shows the same team, however, Superman is not in blue and red but in the black suit.
There are a few more changes in the second series –
The first series doesn't feature The Flash, whereas the second series sees the superhero and not Wonder Woman.

The second series features a different Parademon alongside an Atlantean guard.

A shirtless Aquaman is also included

Cyborg has a new figure of himself with his helmet on.
While there is no telling how the action figures could be connected to the movie, the appearance of Superman in the black suit hint at a possible twist in the movie. This isn't the first time the mention of Superman's black suit has got fans excited.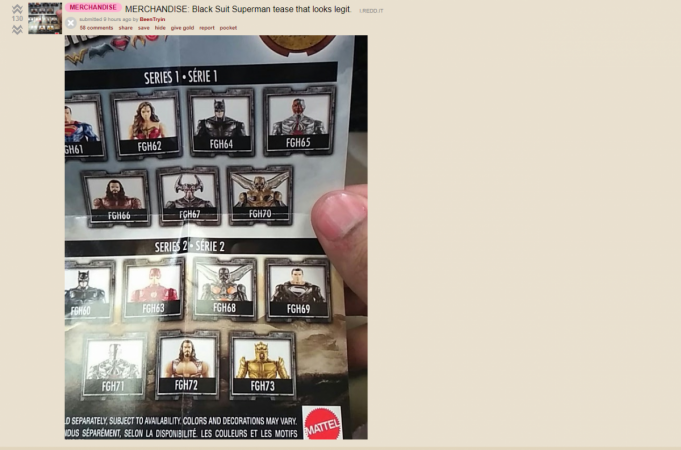 A few months ago, before the new Comic Con trailer of Justice League was dropped, rumour had it that Superman Henry Cavill could feature in the promo in his black suit. That obviously did not happen.
But that hasn't stopped fans from hoping he could appear in the popular suit. Fans will have to wait until November 17, this year, to see what's in store!