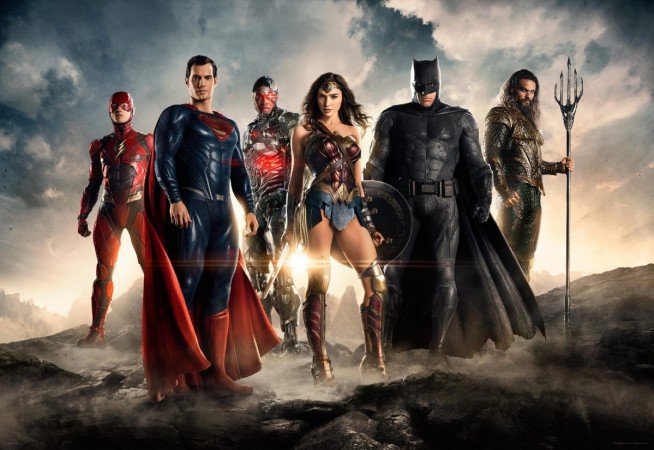 Warner Bros have landed themselves in big trouble. A few days ago, just before the world premiere, the post-credits scenes were leaked. Now, many scenes that were shot but did not make the final cut have been leaked online.
The deleted scenes have been reportedly leaked by a Reddit user after the film was released in theatres on Friday. The leaked footage included scenes featuring The Flash and Iris, moments from Cyborg's life, the extra shot of Superman on the Kent Farm that was seen in the trailer but was not part of the final cut.
Also Read: Justice League Review
Comicbookmovies.com explains about one of the footages that leaked. According to the website, there is a scene featuring Barry Allen and his love interest Iris (who was removed from the movie on the editing table).
In the scene, Barry is seen breaking through a window to save Iris following a car crash.
Comicbook.com also reports that the deleted scenes feature Cyborg heavily. The site writes that there is a scene featuring the superheroes gathering at the hangar for the Flying Fox, where Cyborg recreates a setting of Nazi Germany. Fans will remember that earlier this summer, a set of images from the sets featuring props from the scene mentioned above leaked online.
Another scene shows one of Cyborg's abilities to grasp information at overwhelming speeds. There is also a scene showing the superhero on a Metropolis rooftop trying his jet propulsion system. Comicbook.com sheds light on more leaked scenes that feature Victor Stone exploring Cyborg's superpowers.
There is also a scene showing a Parademon going through Cyborg's apartment while the superhero hides away, almost preparing to battle if found.
It is shocking that so much valuable footage was chopped off to make the movie short. This short run time has clearly made the movie messy and fans furious.
After the release of the film, DC fans have started petitions to urge DCEU and Warner Bros to re-release the movie with the original runtime planned by Zack Snyder. Roberto Mata, a fan in Puerto Rico, began the petition on Change.org urging WB to release Snyder's unaltered version.
The petition requested about 50,000 signatures and at the pace at which it is receiving signatures from fans, it is likely to achieve the number enough to submit to the production house.
Will the production house bow down to fans' demands? Let us know your thoughts in the comments section!