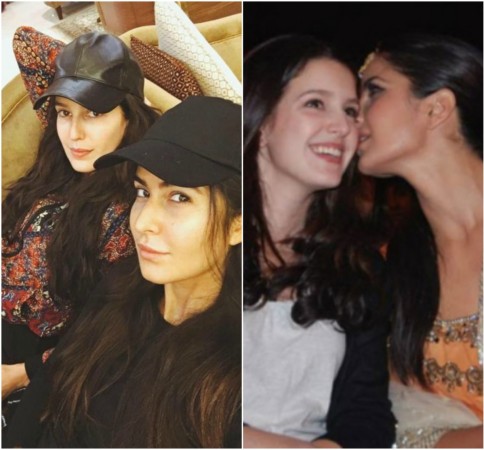 While Katrina Kaif's sister Isabelle still awaits her Bollywood debut, looks like the lady has already started being fussy about things on sets.
According to a report in Mumbai Mirror, Isabelle Kaif, who was recently roped in as the model and brand ambassador of an Indian makeup brand — Lakmé, is apparently following Katrina Kaif's footsteps and threw some tantrums while shooting her first campaign for the brand.
The reports said that she had problems with her outfit, her hair and even the camera angles. Well, that's a lot. But considering it's her first project, we have our doubts that she would have behaved like that. But who knows, she's always been around her sister on the sets!
A theatre actor and co-founder of a theatre production company, her first stint in films was with the 2014 Canadian film Dr Cabbie starring Kunal Nayyar.
Talking about her association with Lakmé, Isabelle told Vogue magazine: "I was here in Mumbai just visiting and happened to be doing some shoots when I heard Lakmé was looking for a new face. We invited them to come see me shoot and it just evolved from there. Being associated with such an iconic brand, one of the biggest brands in India, and just being able to be working with them and doing a campaign with them and being one of their faces is huge for me."
Lakmé also has celebrities like Kareena and Shraddha, Isabelle said: "I started off in dance. I started dancing at a very young age so I always kind of had that love for performing and it just sort of evolved from there. I'm very excited to be a part of this brand, I love Kareena Kapoor, I think she is an amazing star; Shraddha is also phenomenal, so to be included with them, it's just fabulous."