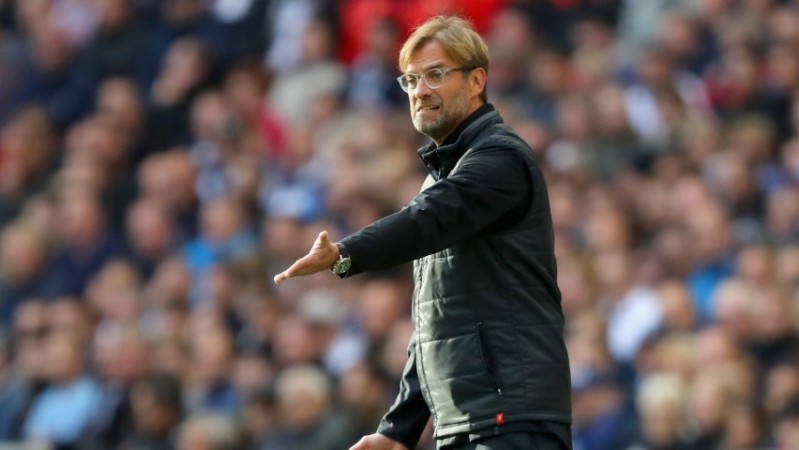 Liverpool manager Jurgen Klopp and former Manchester United player and pundit Gary Neville engaged in a war of words after Neville said that the Merseyside club should concentrate on one competition this year - the Champions League.
In an interview with The Times, Neville had suggested that Liverpool will focus only on the Premier League this year, as they have a great chance of winning it, and not put all their efforts in the Champions League.
"The Champions League - if I was Liverpool, I would kick it into touch. "I know that's very hard to do but if they could go into February, March, April without it, I think they could have a real chance if they had free weeks. Why? I think their method is exhausting for the front three. The drop in quality below them, if there are injuries or playing Wednesday, Saturday, I think it will take its toll."
Manager Jurgen Klopp didn't take too kindly to the comments and questioned Neville's strategy.
"How should that work? We don't play Champions League, or what? Gary should come over and tell me exactly how that works. How do you prepare for a game when you don't focus on it? Bring your kids into the Champions League, that would be funny."
Neville responded to Klopp and Liverpool fans who criticised his comment and said that Liverpool should try proving him wrong.
Mad world this one ! You make a comment that @LFC are actually capable of winning a league title ( but my reservations are them playing too many games sat / wed / sat ) for the first time in 30 years and it's seen as a dig! I actually hope they play their best team every game !!

— Gary Neville (@GNev2) September 14, 2018
Liverpool are top of the Premier League, winning all four of their games, and top of the table on goal difference ahead of Chelsea, Watford and Manchester City.
The Merseyside club finished fourth in the Premier League last season, 25 points behind winners Manchester City, but reached the Champions League final, only to be defeated by Real Madrid.
Liverpool face the biggest test of their season as they face Tottenham on Saturday.