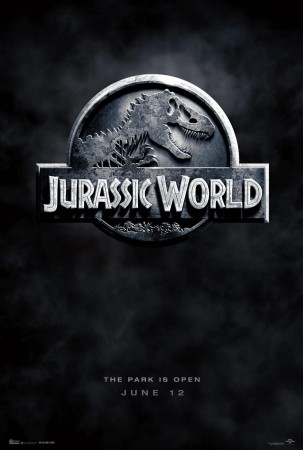 The official trailer of "Jurassic World", which was scheduled for a Thanksgiving release, is out on You Tube. The video takes viewers on a ride to the new theme park in the fictional tropical island Isla Nublar near Costa Rica, the stalking ground of Hybrid Dinosaur D-Rex.
The trailer, which was released by Universal on 25 November, opens up with the introduction of young leads -- Zach ("Kings of Summer" fame Nick Robinson) and Grey (Ty Simpkins of "Iron Man 3") -- who are set for an adventurous trip to the new dinosaur park.
The action-packed trailer initially takes the viewers on a ride to the "Jurassic World", wherein the visitors admire dinosaurs. In the next sequence, the advancements of dinosaur biology and genetic engineering are established with the shots of dinosaur egg labs and futuristic technologies.
Meanwhile, the "Jurassic World" trailer also outlines the evil doings of the Hybrid Dinosaur D-Rex, which is seen dragging a park employee, chasing Owen (Chris Pratt) and Beth (Bryce Dallas Howard), etc.
Hybrid Dinosaur D-Rex is said to be the new dinosaur created by the park's geneticists in the movie. In an interview with Slashfilm, director Colin Trevorrow had revealed back in May that a new dinosaur will be introduced in "Jurassic World".
"There will be one new dinosaur created by the park's geneticists. The gaps in her sequence were filled with DNA from other species, much like the genome in the first film was completed with frog DNA. This creation exists to fulfill a corporate mandate—they want something bigger, louder, with more teeth. And that's what they get," he said.
The trailer ends with the shot of a helpless Zach looking at an object, the shadow of which is seen heading towards him.
"Jurassic World" is scheduled to hit the screens on 15 June 2015.
Watch the official trailer of "Jurassic World" below: