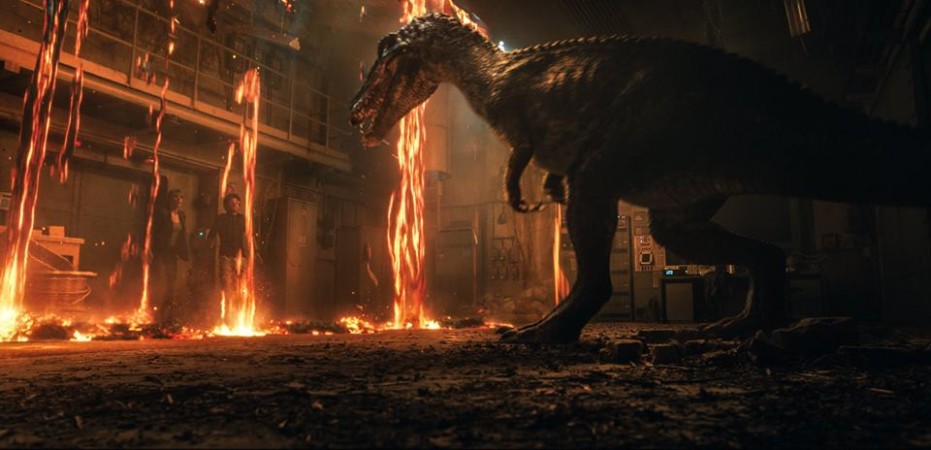 Jurassic Park fans and dinosaur lovers across the globe have a new reason to wait for Jurassic World: Fallen Kingdom. Director JA Bayona is planning to introduce a new dinosaur species in the upcoming sequel.
The filmmaker did not really reveal any details about the mysterious dinosaur he is planning to introduce in the new sequel. But he assured franchise fans that they can look forward to some adventurous scenes with the "star dinosaur".
"You will see. Every movie has its star dinosaur, and this is the one people will remember," the filmmaker said while interacting with the representative of Empire magazine.
Also read Hollywood movies releasing in 2018 – Avengers: Infinity War, Deadpool 2, Ocean's 8, Mission: Impossible and more
Bayona also said the movie will begin with thrilling action-packed scenes and gradually take fans through some terrifying sequences with a horror-style plot.
"We are starting with a massive action piece that feels like a James Bond prologue. And in the centre there is the biggest set-piece ever done for a Jurassic movie," the filmmaker said.
The latest issue of Empire magazine also featured the first-look photo of fan favourite dinosaur Carnotaurus. The photo shows the prehistoric animal looking at Claire Dearing and Franklin Webb, who are sitting inside the Gryosphere.
Franchise fans have been waiting for the debut of Carnotaurus on the big screen from a long time, and will be getting the chance to see the dinosaur in action in Fallen Kingdom.
The prehistoric animal had a role to play in The Lost World novel and a section of fans believe the dinosaur in Jurassic World 2 will have similar features.
"In the arcade game it can camouflage – similar to their abilities in the novel, but much quicker and extremely destructive. It was also given the eyes of a chameleon, [sic]" tweeted a franchise fan.