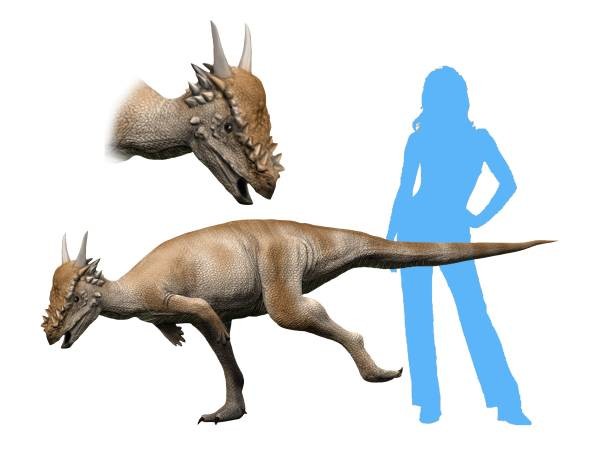 With just three days left for the release of new Jurassic World: Fallen Kingdom footages, speculations are rife about new dinosaurs expected to appear in the movie.
Director JA Bayona has already revealed that new dinosaur species will be introduced in the upcoming Jurassic Park sequel. However, he did not share any details on the types of pre-historic animals fans can expect to watch in the film.
Thanks to some of the eagled-eyed franchise fans, the internet rumour mills are speculating over the debut of Stygimoloch in Fallen Kingdom.
Also read Jurassic World 2 cast speculations: Ian Malcolm reunites with Alan Grant in Fallen Kingdom?
The upcoming Jurassic World 2 collectables from Posh Paws International reportedly features Mosasaurus and Stygimoloch. So, the franchise fans are looking forward to seeing them on big screens through the upcoming Jurassic Park sequel.
A fan site called Jurassic Outpost has claimed that a behind the scene footage released on Snapchat in December has already confirmed the appearance of these dinosaurs in Fallen Kingdom.
"While the trailers have yet to show off the Stygimloch (a newcomer to the franchise) and Mosasaur, they were previously confirmed in an official behind the scenes video released on Snapchat," stated the fan site.
Meanwhile, Deadline has reported that multiple TV spots of Jurassic World 2 will be released on NBC during Super Bowl LII, which will be broadcast on Sunday, February 4.
"Universal, whose sister network NBC is airing the game this year, has continually had a footprint during Super Bowl, and this year they're showcasing their June 22 summer sequel juggernaut Jurassic World: Fallen Kingdom as well as the Dwayne Johnson July 13 action pic Skyscraper from director Rawson Marshall Thurber. Deadline is informed that both Fallen Kingdom and Skyscraper will run multiple spots," stated the website.
According to Jurassic Outpost, the TV spots could be released during the first half of the game and it might be short than the Jurassic World TV spot that was one minute long.
"It is our guess that while Jurassic World ran one 1 minute spot in 2015, Fallen Kingdom will likely air two 30 second spots sometime during the game. Since these are commercials for a major Summer blockbuster, look for both of these commercials to air during the first half of the game and not the second half. Super Bowl LII will have its opening kickoff at 6:30PM ET, but we recommend tuning in before that in case the first spot airs before kickoff," stated the fan site.