The first poster of Jurassic World 2 has made its way online and it teases the return of popular hybrid dinosaur Indominus Rex, who was defeated by the fan favourite Velociraptor, Rexy, in the prequel movie. Speculations are rife about an epic dinosaur battle between the two.
The image, featured in the latest issue of a monthly magazine called License Global, highlighted an eye of a dinosaur through a close up shot. A similar image was uploaded on the official Facebook page of the film in June 2015 and it featured a wide shot of the eye.
Also read: Jurassic World 2 MAJOR plot details on InGen and dinosaurs LEAKED online?
Both the photos share the same background and have the same dinosaur. The snap shared on social media is identical to the shot of Indominus Rex shown when Simon Masrani explained the aspects of the hybrid dinosaur to Bryce Dallas Howard's character Claire Dearing.
So, the dinosaur featured in the first poster of Jurassic World 2 could be the hybrid dinosaur Indominus Rex and the franchise fans hope to watch an epic dinosaur battle in the movie. Executive producer Colin Trevorrow has confirmed the return of Rexy.
Apart from a fight between the Velociraptor and the hybrid dinosaur, the followers of the science fiction film series are also looking forward to a fight between Tyrannosaurus and Spinosaurus in the upcoming movie.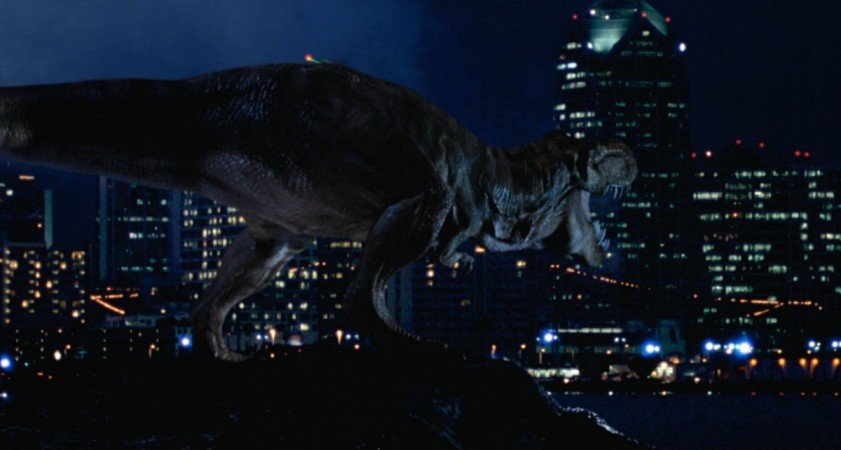 Meanwhile, social media is abuzz with rumours on militarisation of dinosaurs, which could eventually result in a rivalry between Velociraptor trainer Owen Grady and geneticist Dr Henry Wu. Even the leaked set photos and plot details indicate that theme parks will not have a major role to play in the upcoming film.