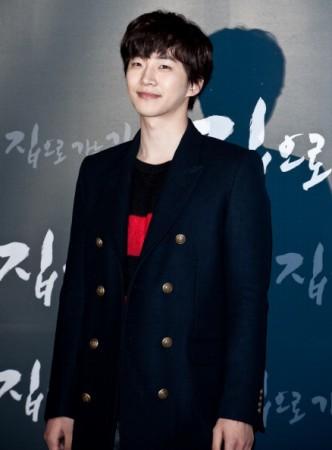 Felmeta, the Ethiopian child sponsored by Junho from 2010 flew to South Korea to meet his idol. On November 3rd, Junho participated in a charity marathon titled "2018 Global 6K for Water" at Ttukseom Han River Park.
Junho ran 6K along with thousands of participants which signifies the average distance children in Africa walk per day to gain access to drinking water. The campaign aims to spread awareness among the younger generation and this year marks the first chapter of the race in Seoul, South Korea.
The bond between Felmeta and Junho is special in many ways. The idol appeared wearing a tee with a photo of Felmeta for the marathon. It is noteworthy to mention that Junho earlier flew to Ethiopia in 2012 to meet his sponsor child. The current reunion came as a pleasant surprise for Junho at the 6K marathon run with Felmeta flying over to South Korea to meet his idol as a mark of respect to his star and also participated in the marathon.
#2PM's #JUNHO reunited with Felmeta, the Ethiopian boy he has been sponsoring for 8 years. #준호 #투피엠 #ジュノ @follow_2PM @junho

▶https://t.co/m6jHfW0NzD pic.twitter.com/kc63Sw3aNR

— SBS Star (@SBS_star) November 7, 2018
According to Mdaily Junho commented, "I am overwhelmed at how I was able to participate with the child I am sponsoring at a meaningful event, aiming to gift clean water to Africa." He further stated that, "I am touched to see that the child I am sponsoring has grown up so healthily and hope many will participate in the donation for African children who has trouble obtaining clean water."
2PM's Junho is an active ambassador for non-profit organization "World Vision Korea". Junho was earlier seen inviting participants to sign up for the "Global 6K for Water" posing with a shirt bearing the photo of Felmeta, throwing light on the stark reality of water scarcity faced by Ethiopia. The huge turn around for the marathon is credited to Junho's enthusiasm and participation in the marathon for the noble cause.