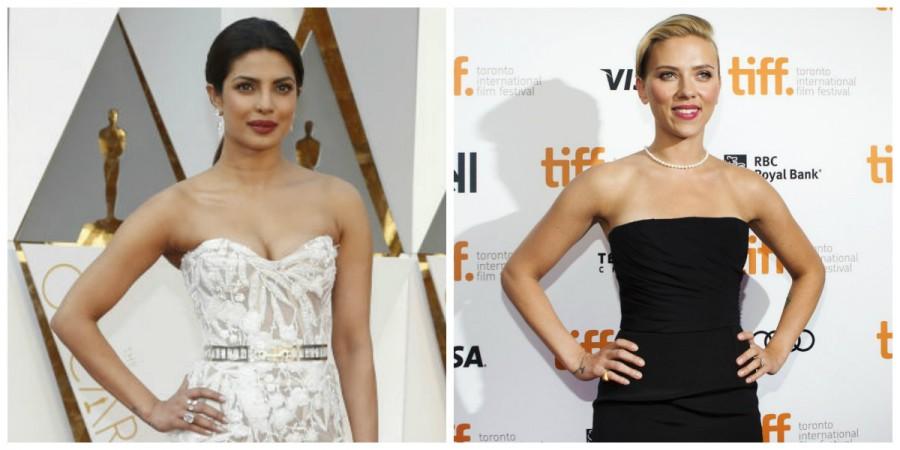 Hindi trailer of "The Jungle Book" is out that has Priyanka Chopra lending her voice. The international actress has lend her voice to the mysterious character of Kaa (the python) and PeeCee certainly has nailed it.
Priyanka has shared the Hindi trailer of "The Jungle Book" on Twitter and expressed her excitement by saying, "@TheJungleBook was one of my favourite parts of my childhood & now I get to be in it as the voice of Kaa! Wooopiee (sic)."
On the other side, Scarlett Johansson was heard as the voice of Kaa in the original trailer of the upcoming fictional movie. While there is no doubt that the Hollywood actress has one of the best voices and that also suited perfectly for the character of Kaa, Priyanka's spooky voice in the Hindi trailer is equally impressive.
Apart from the "Jai Gangaajal" actress, other Bollywood stars will also be seen lending their voice to the different characters in the film. Irrfan Khan, Nana Patekar, Shefali Shah and Om Puri will be heard as Baloo (the bear), Sher Khan (the tiger), Raksha (the wolf) and Bagheera (the black panther), respectively.
While fans are eagerly waiting to watch the classic animated movie on the big screen, viewers on YouTube have been going crazy about Priyanka's ghostly voice in the trailer. They have been posting comments, praising the actress' style of narration and her intriguing voice.
With such praises flowing in for the Indian actress, comparisons are bound to happen between Priyanka's voice and Scarlett's voice for the character of the python. Watch the Hindi and the original trailers of "The Jungle Book" below.