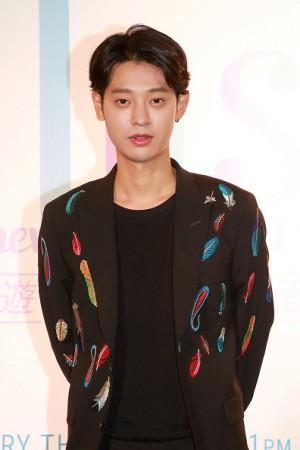 South Korean multi-talented artist, Jung Joon-Young, has added another feather to his cap with a fusion eatery in France.
Singer, songwriter, actor, professional gamer, Radio DJ, host, Jung Yoon-Young is now a restaurateur too. The news was made public by the artist on his Instagram page where he shared his delight over his new endeavour.
According to his agency C9 Entertainment, Jung will open his Korean-French restaurant "Maison de Coree" in Paris early next year after meticulous preparation of over three years. "Maison de Coree" literally translates to "Korean House" and as per Jung's message, "will bring the rich cuisine that South Koreans relish to the City of Love".
Michelin one-star Chef Lee Jun and owner of Soigne restaurant, an acclaimed Seoul based French eatery, is said to assist the musician's dream of venturing into the food industry.
C9 Entertainment stated that Jung will hold a pop-up restaurant in Paris from October 29th to November 17th, to test the waters and to give the French a feel of what is in store at his fusion venture.
Jung took to Instagram to express his joy quoting "I am starting my own restaurant after preparing for a long time". Jung Joon-Young has been quick to express his love for food and cooking in various shows. His latest venture comes as no surprise for his fans.
Jung is well loved for his food photography with many following his regular stint in the hit travel show "1 Night 2 Days" which features on his blogs regularly. Jung has also explicitly showed off his cooking skills during the second season of tvN's "Mr. Baek the Homemade Food Master".
Jung Joon-Young made his debut in 2013 after his victory in the "Superstar K" talent show. Jung enjoyed stardom with KBS's reality show "2 Days and 1 Night" and MBC's "We Got Married".
Jung is the lead vocalist of the rock band "Drug Restaurant" and the crew is slated to perform a series of concerts on December 1st and 2nd in Seoul.