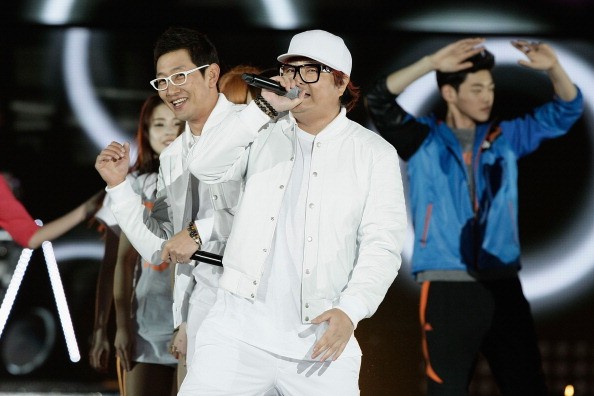 DJ DOC's Jung Jae Yong announced his marriage to girl group ICIA's Sun Ah on November 1. He further stated that the marriage is slated to take place on December 1 and revealed Sun Ah's pregnancy. Sun Ah is reportedly 9 weeks pregnant. This came as a surprise for the agency and Sun Ah has now been accused of violation of contract.
According to Sports Chosun, DAM Entertainment that handles ICIA, has expressed their shock on news of the nuptials. The agency stated that "Our contract is still effective. There are also financial issues, so we plan to take action after discussions without lawyer." The agency claims that Sun Ah has three more years remaining in her contract.
To add on to the breaching of contract, there are unresolved debt issues that need to be resolved. The agency stated, "We want to congratulate her on her upcoming marriage and pregnancy, but there remains the matter of money she personally borrowed from the agency CEO".
The agency said Sun Ah personally borrowed 13 million won (approx $11,570) for down payment of her home. The CEO of DAM Entertainment lent her the money on goodwill basis to which Sun Ah feigns ignorance.
Jung Jae Yong's agency Superjam Records responded saying, "When Jung Jae Yong and Sun Ah stated dating two years ago, she received immense pressure from her agency to break the relationship".
The agency further said that DAM Entertainment got in touch with Superjam further to the announcement of the nuptials and threatened by saying, "if the debt isn't paid back, we will release articles about it using Jung Jae Yong's name". Superjam claims that DAM Entertainment is using "shameless tactics to obtain monetary gains" and warned to pursue legal action for defamation.