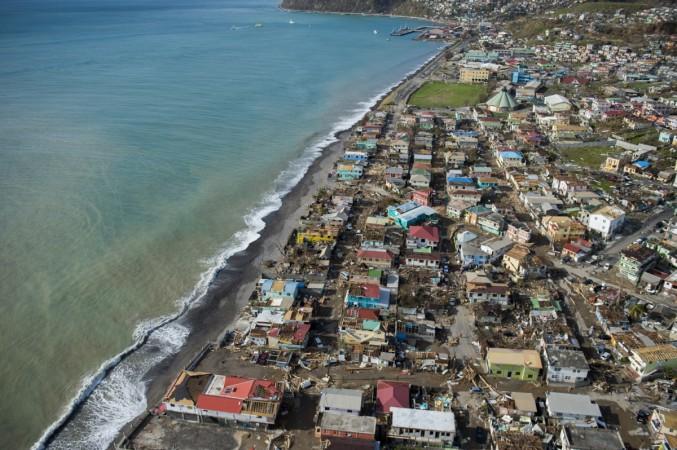 Right after the tropical storm, Beryl hit the eastern Caribbean and swiftly moved toward the region that is still struggling to overcome last year's deadly hurricanes, a new storm formed across the Carolinas coast. While Beryl was the first hurricane of the year, experts believe that tropical storm Chris has the potential to become the second one soon in the Atlantic Ocean.
Reportedly, experts are assuming that the storm, which is gaining strength right now, would remain far enough offshore, so that; the Mid-Atlantic coastline would not have to face its wind and rain. However, it will create hazardous rip currents across the area beaches, starting from Ocean City to Myrtle Beach, S.C. The National Weather Service has already issued warnings.
Chris, equipped with 60 mph wind, is currently located 215 miles away at the south-southeast of Cape Hatteras, North Carolina. It is expected that the storm will gradually intensify and reach the full-blown hurricane strength by 8 a.m. Tuesday, July 10, according to the National Hurricane Center.
The experts are predicting that the storm will remain comparatively immobile for 24 hours and then it will move towards the Northeast through Tuesday and Wednesday. By Friday, it is predicted that the storm will be concentrated near Newfoundland. As it comes in touch with cooler waters, it is expected that Chris will begin to calm down by next Wednesday.
However, until that happens, huge waves and dangerous surf are going to hit the nearby coastal zones.
"Swells generated by Chris are expected to increase and affect portions of the coasts of North Carolina and the Mid-Atlantic states during the next few days. These swells could cause life-threatening surf and rip current conditions," stated the National Hurricane Center.
If Chris actually goes on to become a hurricane, it'd be the second one this month. This is going to be the first time in ten years that two hurricanes are taking place in the same month in the Atlantic.