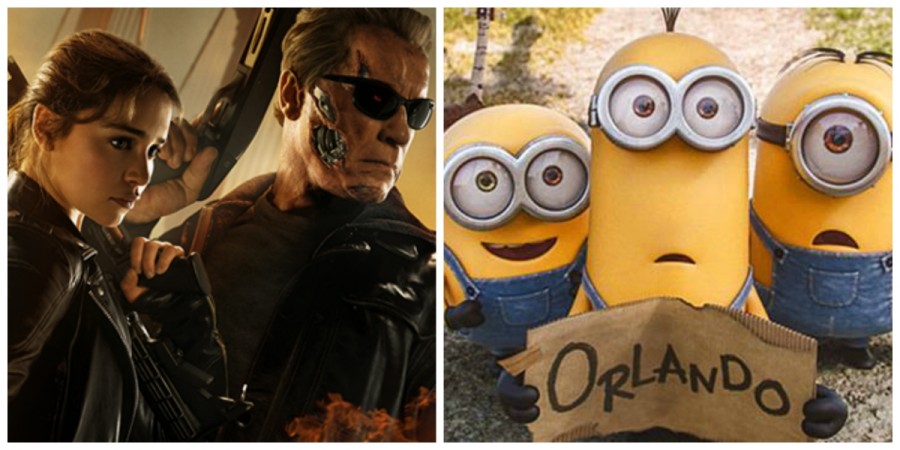 From action and drama to comedy, movies of all genres are set for release in July 2015, much to the happiness of movie-lovers.
Here is the list of all the movies that will release in July, along with their release dates:
3 July
Terminator Genisys: The fifth instalment to the "Terminator" film series, "Genisys" will see Arnold Schwarzenegger reprising his role as the cybernetic T-101. The movie reaches American audiences on 1 July, but will reach Indian audiences only on Friday, 3 July, in 3D, Real 3D, and IMAX 3D formats.
Magic Mike XXL: A sequel to "Magic Mike" from three years back, this stripper movie will have our favourite strippers –Chaninng Tatum, Matt Bomer -- going on a road trip to attend a stripper convention. This extra-large serving of oily six-packs and gyrating dance numbers will hit theatres in India on the first Friday of July.
10 July
Minions: A prequel to "Despicable Me " and "Despicable Me 2" , the upcoming animation film starring Sandra Bullock and Jon Hamm is expected to hit theatres worldwide on the second Friday of July. However, the movie will reach American audiences only on 17 July.
17 July
Ant-Man: The next installment in Marvel Cinematic Universe starring Paul Rudd as the titular tiny superhero also stars Michael Douglas and is expected to give clues about the upcoming Marvel movies like "Spider-Man" and "Captain America: Civil War".
Trainwreck: The Amy Schumer comedy, which also has a cameo role by John Cena, will reach Indian theatres on 17 July.
24 July
Pixel: The sci-fi action comedy film starring Adam Sandler, Kevin James and Peter Dinklage will bring many old arcade games to life. The movie is set for release on 14 July.
31 July
Mission: Impossible - Rogue Nation: The spy-action movie will be the fifth installment in the "Mission: Impossible" series. The Tom Cruise-starrer is scheduled for release in IMAX theatres worldwide on 31 July.
Grimsby: The comedy film starring Sacha Baron Cohen and his wife Isla Fisher centres on a British black-ops spy and his "football hooligan" brother. It is set to hit theatres on the last Friday of July 2015.
Self/Less: The sci-fi film starring Ryan Renolds and Ben Kingsley is the remake of "Seconds", and is set for release in India on 31 July. It will be released two weeks earlier in the US.
Southpaw: The story of a boxer and his fight to be with his daughter brought to life by Jake Gyllenhaal and Oona Laurence, will hit the theatres on 31 July, although American audiences will get to see the movie on 24 July.